Scrappers ready for 15th season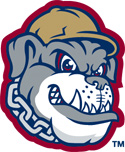 ---
By Steve Ruman
NILES
The calendar suggests that summer makes its official arrival Friday at 1:04 a.m.
The baseball schedule tells us that the Boys of Summer return to the area tonight at 7:05 when the Mahoning Valley Scrappers host Jamestown.
The Scrappers open their season with a three-game series against the Jammers.
"Opening day never gets old, no matter what level of baseball you're talking about," Scrappers general manager Jordan Taylor said. "There's always an electricity in the air. There's always excitement about the return of something special."
Tonight's contest marks the first of 38 regular-season home games scheduled at Eastwood Field.
The Niles ball park has been the home of the Cleveland Indians' Class A affiliate since 1999.
Tonight marks the start of the Scrappers' fifteenth season in the Mahoning Valley.
"We'll do a lot of looking back at some of the memorable promotions, players and celebrities that were part of the first [14] years," Taylor said.
To date, 64 Scrappers have gone on to play Major League Baseball. A few of those players will be recognized on Aug. 9 when the team unveils its inaugural Hall of Fame class. Plaques will be displayed in a designated section of the concourse between the grandstands and bleachers.
Taylor estimated that six players will be inducted this year, though he wasn't ready to disclose their identities.
"We're still working things out, making decisions," Taylor said. "We're very excited to be able to have a physical hall of fame right at the ballpark. Those honored will be prominently displayed, and it will be a great addition to Eastwood Field."
Three former standouts will be recognized as part of the Scrappers' bobblehead giveaway series. They are Victor Martinez, Francisco Lindor and Vinnie Pestano. A fourth bobblehead will feature Scrappy and Captain McFinn.
Other highlights on the promotional schedule include eight fireworks shows, six giveaway nights and the return of Thursday Buck Nights.
Various theme nights will salute everything from zombies to "Star Wars."
"After 15 years, we know what the fans like, so we'll bring back a lot of the promotions that have been popular over the years," Taylor said. "At the same time, we are always trying to bring fresh, new ideas to the fans.
On the field, fans will see plenty of new faces. The Scrappers' roster includes just five players who return from 2012. Seven were selected by the Indians in the recent June draft while 11 most recently played in the Arizona Rookie League.
The Scrappers are led once again by Ted Kubiak, who managed the team in 1999 and 2000, then again in 2003. He held various roles in the Indians' organization, then returned to the Mahoning Valley in 2012.