Patrick-Rogala vows will be exchanged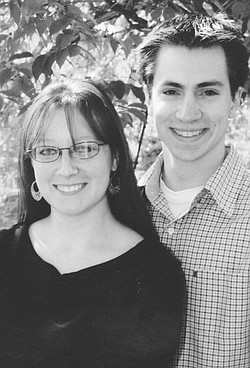 Photo
KATHRYN PATRICK AND JOHN ROGALA
ROMANSVILLE, PA.
Dennis and Mary Patrick of Romansville, Pa., are announcing the engagement of their daughter, Kathryn Patrick of Romansville, and John Rogala of Downingtown, Pa.
Parents of the future groom are John and Venise Rogala of Downington.
The future bride is the granddaughter of Eleanor Shevetz of Youngstown and Floyd Patrick of Struthers.
The couple are planning an open wedding ceremony at noon Aug. 31 at St. Joseph Parish in Downington. Invitations will be extended for a reception at Concord Country Club in Chadds Ford, Pa.
The couple are graduates of West Chester University.
The bride-elect received a bachelor's degree in respiratory technology and is a respiratory therapist for Bryn Mawr Hospital in Bryn Mawr, Pa.
Her fiancé earned a bachelor's degree in finance and is a staff accountant for Citco Mutual Fund Services Inc. in Malvern, Pa.