Erica Patrick, Ryan Everett are engaged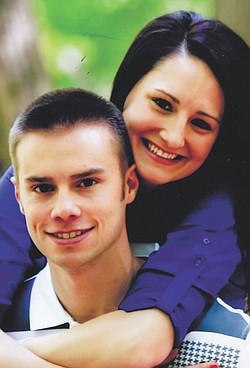 Photo
RYAN EVERETT AND ERICA PATRICK
David and Victoria Patrick of Boardman and David and Patricia Everett of Canfield are announcing the engagement of their children, Erica Patrick of Boardman and Ryan Everett of Canfield.
St. Charles Parish in Boardman will be the setting of the 1:30 p.m. wedding Aug. 3. A reception will follow at the Maronite Center in Youngstown. Invitations will be extended for both.
The bride-elect earned a bachelor's degree in business administration from Youngstown State University and is a lease accountant for Cafaro Co. in Youngstown.
The prospective groom earned a master's degree in mechanical engineering from Ohio State University. He is a design engineer for Babcock and Wilcox Co. in Barberton, Ohio.