Johnson-Joki plans announced for October 5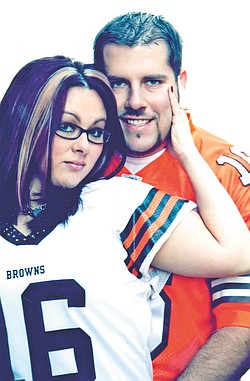 Photo
TIFFANY N. JOHNSON AND JEREMY R. JOKI
AUSTINTOWN
Tiffany Nicole Johnson and Jeremy Ronald Joki, both of Austintown, are announcing their engagement and plans for an October wedding.
Her parents are Robert and Kathleen Johnson of Austintown, and Debra Joki of Hubbard is mother of the future groom. The late Robert Syphrit is his father.
The couple are planning a 1:30 p.m. Oct. 5 exchange of vows at Western Reserve Village Church at the Canfield Fairgrounds. A reception will follow at the Mahoning Country Club in Girard.
Invitations will be issued for both.
The bride-elect is a dietary aide at AustinWoods Health Care Center in Austintown.
The prospective groom earned a bachelor's degree in criminal justice from Youngstown State University. He works in logistics management for Target in Cuyahoga Falls, Ohio.