Homrighouse, Mann plans are announced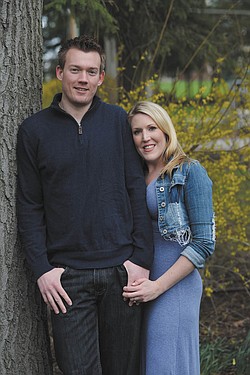 Photo
CHRISTOPHER J. MANN AND AMANDA J. HOMRIGHOUSE
Deborah Clark of Champion and Mark Homrighouse of Cortland announce the engagement of their daughter, Amanda Jean Homrighouse, to Christopher James Mann.
Kevin and Sheree Mann of Harrisburg, Pa., are parents of the future groom.
An October wedding is planned at Stan Hywet Hall & Gardens in Akron, and a reception will follow at the Raintree Country Club in Uniontown, Ohio. Invitations will be issued for both.
The bride-elect graduated from Youngstown State University with a bachelor's degree in business administration. She is a senior accountant with Gojo Industries Inc. in Akron.
The prospective groom received a bachelor's degree in plastics engineering technology from Penn State Erie, The Behrend College.
He is a development engineer at Gojo Industries Inc.