Mayer-McIntyre vows planned at Canfield church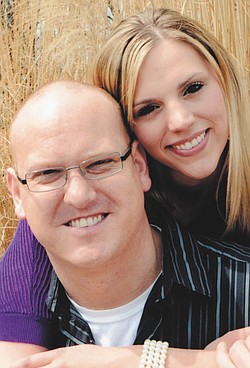 Photo
Garrett McIntyre and Jessica Mayer
Jessica L. Mayer and Garrett McIntyre, both of Austintown, are engaged, their parents are announcing.
Her parents are William Mayer of Youngstown and Lynda Mayer of Austintown. Wanda McIntyre of Austintown is the mother of the future groom.
The couple are planning an open wedding at 2:30 p.m. July 20 at Western Reserve United Methodist Church, Canfield. Invitations will be issued for a reception to follow at the Mahoning Country Club, Girard.
The prospective bride received a degree in early childhood education from Youngstown State University. She is a substitute teacher for Austintown schools and works at Leo's Ristorante in Warren.
Her fiancé is pursuing a bachelor's degree in electrical engineering at YSU and is a precision machinist for Bar Processing Corp. in Newton Falls.