Grunenwald, Morgan wedding plans announced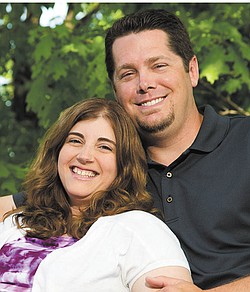 Photo
Tricia Grunenwald and Matt Morgan
Tricia Grunenwald of Hubbard and Matt Morgan of Girard are announcing their engagement.
Parents of the couple are James and Michele Grunenwald of Hubbard and Dan and Sandy Morgan of McDonald.
St. Patrick Church in Hubbard will be the setting of the 12:30 p.m. June 22 open wedding. Invitations will be extended for a reception to follow at Willow Creek banquet hall in Girard.
The bride-elect earned a bachelor's degree in education from Youngstown State University. She teaches physical education and computer classes at St. Patrick School in Hubbard.
The prospective groom attended YSU and is self-employed in Girard.