Ransom's homer helps Cubs avoid sweep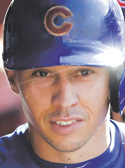 ---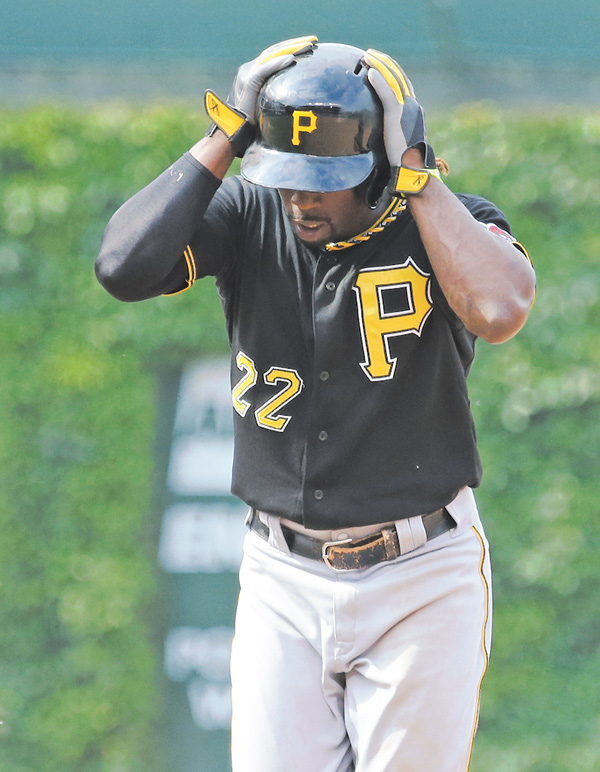 Photo
The Pirates' Andrew McCutchen reacts after being called out on a stolen base during the ninth inning of Sunday's baseball game against the Cubs in Chicago. The Cubs won 4-1.
Associated Press
CHICAGO
Jeff Locke was having such a hard time throwing strikes that he didn't even realize he was working on a no-hitter.
The left-hander held Chicago hitless into the sixth inning Sunday but Cody Ransom hit a tiebreaking, three-run homer off reliever Justin Wilson in the seventh and Edwin Jackson pitched the Cubs to a 4-1 victory over the Pittsburgh Pirates.
Locke went 52/3 innings without allowing a hit but also walked seven batters.
"I didn't really know that I didn't give up any hits because there was somebody on base every inning," he said. "Multiple people the whole time. I was pitching from the stretch no matter what."
Locke gave up his first hit, a sharp single to left field by Dioner Navarro, in the sixth after the Cubs tied the score at 1 without a hit.
"Definitely kind of a freak game," Locke said. "Something that I haven't been a part of before."
Locke was pulled after Navarro's hit. He struck out six but threw 100 pitches in 52/3 innings.
"It was a mixed bag," Pirates manager Clint Hurdle said. "The rhythm and repeating his delivery wasn't where it needs to be. He kept his mound composure. He continued to compete. But he pitched out of the stretch the entire day with runners in scoring position."
Ransom connected off Wilson (5-1) for his sixth home run of the season. Darwin Barney and Julio Borbon were on base.
"I just have to make a better pitch there. Good job of hitting," Wilson said. "I didn't get it far enough in there and he got the barrel to it and it got up in the jet stream and the ball went out."
Jackson (2-8) had his best and longest outing of a frustrating season, striking out eight in seven innings. He allowed four hits and a walk as the Cubs salvaged the finale of a three-game series.
"Sometimes we take the game too serious and we are kind of confined in a bubble," Jackson said. "Today I was just able to come out of that bubble and have some fun out there."
Kevin Gregg pitched the ninth for his seventh save in seven chances, completing a six-hitter.
Chicago manufactured the tying run in the sixth before Navarro's hit, and it was Ransom's alert baserunning that led to the tying run. He went from first to third on an infield grounder and later scored on Scott Hairston's sacrifice fly.
Locke issued a leadoff walk to Ransom in the sixth. Pirates second baseman Neil Walker fielded Anthony Rizzo's grounder in the hole and had to race to the bag to get the putout because first baseman Garrett Jones was out of position trying to field the ball. No one covered third on the play and Ransom took the extra base. After Alfonso Soriano walked, Hairston's sacrifice fly to center made it 1-all.
Pittsburgh took a 1-0 lead in the fourth when Andrew McCutchen doubled and Jones followed with an RBI single.
Pirates pitchers dominated most of the series, allowing two earned runs in the first 232/3 innings.