Tina Chicone, Michael Birsic date set in Aug.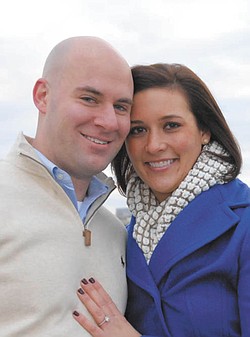 Photo
TINA CHICONE AND MICHAEL BIRSIC
Carmen and Janet Chicone of North Lima and Daniel and Denise Birsic of Allison Park, Pa., are announcing the engagement of their children, Tina Chicone and Michael Birsic, both of Arlington, Va.
Plans are being made for a 4 p.m. open wedding ceremony Aug. 31 at Holy Rosary Church, Washington D.C. Invitations will be extended for a reception to follow at The Newseum, also in Washington.
The bride-elect received a bachelor's degree from Duquesne University and a master's degree in nursing from Marymount University. She is a family nurse practitioner at Georgetown University Hospital, Washington.
Her fiancé received a bachelor's degree in political science from George Washington University. He is a lobbyist for American Fuel and Petrochemical Manufacturers, also in Washington.