Miss McCormick, Mr. Dickinson to marry in Sept.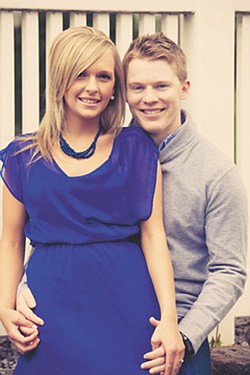 Photo
BRITTANY L. McCORMICK AND LORIN D. DICKINSON IV
CANFIELD
Dolus II and Melanie McCormick of Canfield are announcing the engagement of their daughter, Brittany Lynne McCormick, and Lorin Donzel Dickinson IV, both of Canfield. Parents of the future groom are Lorin Dickinson III of Howland and Carol Rice of Canfield.
Plans are being made for a 3:30 p.m. Sept. 14 exchange of vows at Tippecanoe Country Club, where a reception will follow. Invitations will be extended for both.
The bride-elect is a graduate of Casal Aveda Institute and is a senior hair colorist for Casal De Spa and Salon in Canfield.
Mr. Dickinson received a dual degree in business and economics from Muskingum University and is a business manager for Sherwin Williams in Canton.