Weymer, Tigers back in state tournament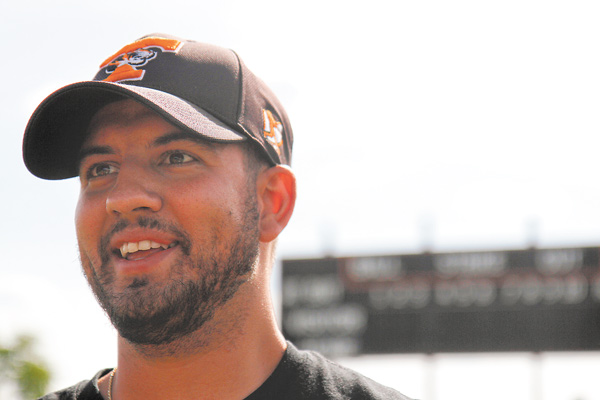 ---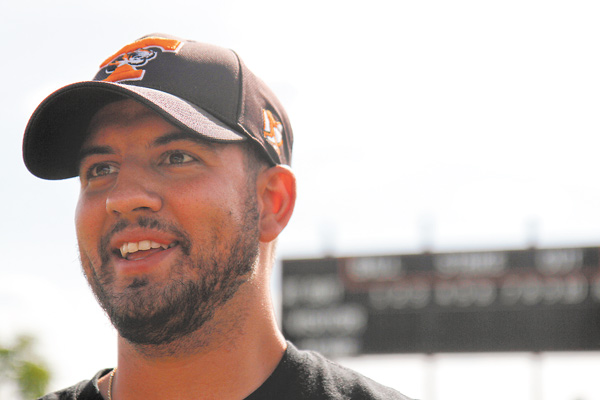 Photo
In 2011, his first season as Springfield High School baseball coach, Matt Weymer guided the Tigers to the state championship game. This year the Tigers are back at state and face Defiance Tinora Friday in a Division IV state semifinal in Columbus.
By Tom Williams
NEW MIDDLETOWN
In his first season as Springfield High baseball coach, Matt Weymer guided the Tigers to their second state championship game in three seasons.
In a way, history is repeating itself — the Tigers are about to make their second trip to Columbus in three seasons.
The Tigers lost the 2011 Division IV title game 6-0 to Minster and Weymer said it was hard not to think about regrets after coming so close.
"We had a great chance to win a state title against Minster and we didn't get it done," Weymer said. "Not that that is a bad season, but we missed that opportunity.
"I felt so responsible — we won that first game, then Newark [Catholic] got beat in an upset," Weymer said. "I was [wondering] 'Man, what if I never get back? You have all those thoughts."
Weymer can sweep those thoughts away — last weekend's 6-3 win over Cuyahoga Heights has the Tigers' baseball team going to Columbus for the third time in five seasons.
Springfield (21-7) will play Defiance Tinora (19-7) in a state semifinal at 1 p.m. Friday at Huntington Park.
Weymer, 26, a graduate of Mathews High and Miami University, credits Bob Beam, the coach who led Springfield in its 2009 trip to Columbus, for his solid start as a head coach.
Three years ago, Beam became the Boardman High coach and encouraged Weymer to apply for the Springfield job.
"He told me it's a nice place to start, the team is going to be pretty decent, it's a chance to do some [big] things," Weymer said. "I don't know if he meant we'd go to state twice in three [seasons] but ...
"Every coach needs a guy who gets him started and helps him along," Weymer said. "Even today, if I have questions, I bounce stuff off of him. It's so nice to have somebody like that, to help you along. He's been great."
Weymer was teaching at Pymatuning Valley High in Andover.
"I got to know every bit of [state] Route 11," Weymer said. "But obviously, it has been worth it."
For the 2012-13 school year, Weymer has been the sophomore American history and freshman world history teacher at Springfield. He said his original plan at Miami was to become a college history professor.
"But I didn't feel I had the capability to write a book," Weymer said.
Because Beam had created such a strong program, Weymer said this year's regional title is just a little more satisfying.
"He hardly left the cupboard bare," Weymer said of the 2011 team. "I stepped in to a program that was well-coached. They knew exactly what they were doing and I was the guy lucky enough to get to go on that first ride."
As for this year's team, only senior shortstop Cody Pitzo started in the Columbus games in 2011.
"I was 24 when we went the first time and people said, 'He was lucky, he got coach Beam's team.'" Weymer said. "Now I get to go again and with my guys."
In preparation for Friday's game, the Tigers scrimmaged Ursuline on Monday. The players are taking their final exams today and Thursday. Weymer doesn't mind that his players have something else to focus on.
"If these kids didn't have school, most of them would sleep in," Weymer said.
They will be too busy for snoozing. The community will have a send-off celebration on Thursday at 4:30 p.m.
"We'll give the kids a little time to hang out in the city, have dinner and then lights out at 11," Weymer said.
"Having made that first trip makes it a little easier," Weymer said. "They [have been] asking me about [where] the Italian restaurant Buca di Beppo [is].
"They know the good places to eat."