South Range's O'Leary running on all cylinders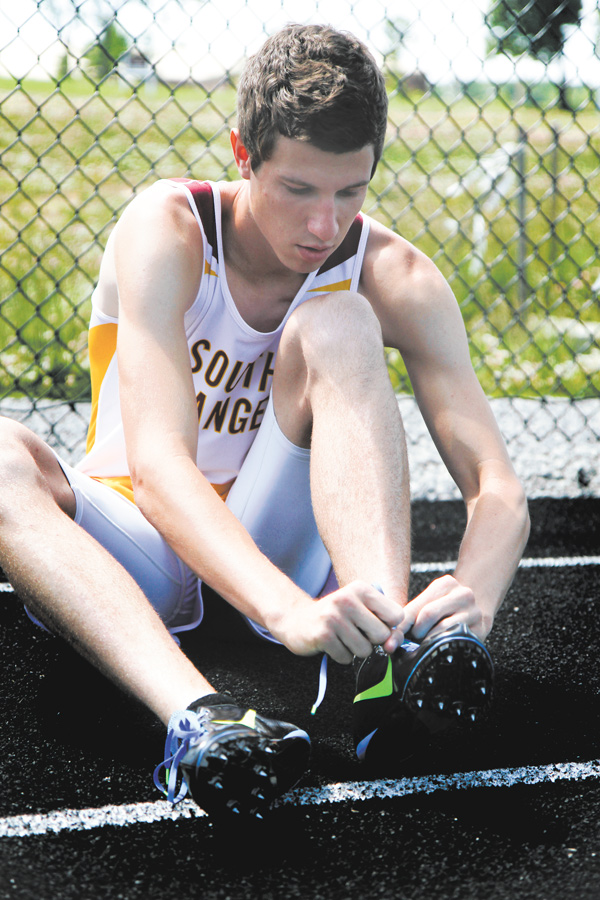 ---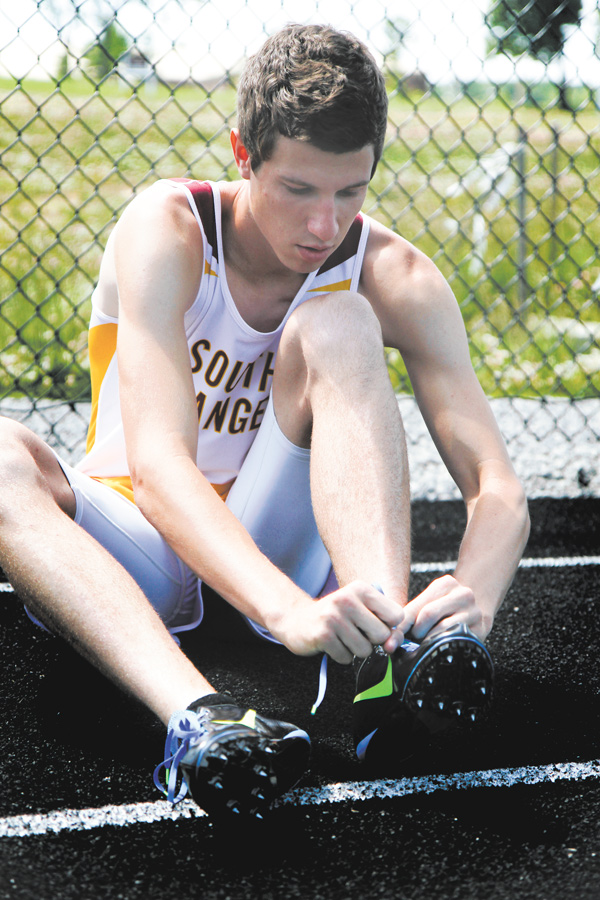 Photo
South Range senior Andrew O'Leary will make his fourth appearance at the OHSAA Track & Field Championships. He will compete in four events: the Division III 400-meter dash, the 4x200 and 4x400 relays and the open 200.
SOUTH RANGE'S O'LEARY
HAS TALENT, DESIRE
By Joe Scalzo
Last June, as South Range's track team was getting ready to go to Columbus for the state meet, Andrew O'Leary showed up at the high school with a bad sunburn.
"I was like, 'What are you doing?'" Raiders coach Dave Purins recalled. "He said, "Sorry, my dad made me mulch all day with him.'"
A year later, after the last practice before the regional finals, Purins told O'Leary to go straight home and get some sleep.
"He says, 'But my mom wants me to push-mow the lawn,'" Purins said. "I was like, 'Tell her I'll push-mow her lawn.'"
Fifty years ago, this wouldn't have sounded strange. But in an age when parents hire personal trainers and expect coaches to do everything possible to get their kid a college scholarship, O'Leary's parents are an oddity.
"That's part of the reason why he's so down-to-earth," Purins said.
Last Friday, as O'Leary was helping the Raiders win their first regional title, he set a meet record in the 400-meter dash with a time of 48.11. Not only was it the second-fastest time run by anyone in Ohio last week, regardless of division, but it's less than a second off the Division III state record (47.36).
"I knew it was just a little bit faster than my PR [personal record] for the year, so I knew if I ran fast, I'd have a chance," said O'Leary, who won that race by nearly two seconds.
When asked if he's eyeing the state record, he shook his head and said, "Last year I got third at state [in the 400] and this year the entire goal was to try and win it. We put in the work early and it's a real good possibility."
O'Leary, who is making his fourth state meet appearance, will compete in three other events this weekend: the 4x200 and 4x400 relays and the open 200. He's versatile enough to run anything between the 100 (which he did at the conference meet, finishing first) and the 800 (which he can run under 2 minutes, generally considered the cut-off for excellence at the prep level). A list of his honors — meet and school records, MVPs, awards etc. — would be twice as long as this article.
"Honestly, other people might argue, but I think he's the best athlete to come out of South Range," said Purins, who coached sprinters at Youngstown State from 2002 to 2006 before coming to South Range. "But he played soccer and track instead of football and basketball, and those sports aren't as popular."
His best event isn't real popular either, at least among runners. The 400 is as much a test of heart as it is of speed and endurance, and O'Leary admits he has a love-hate relationship with it.
"It's the hardest race, so it's kind of inconvenient that it's what I'm best at," O'Leary said. "But the feeling after you run it is just euphoria, so I'm happy it's the race I'm best at."
The best part is, O'Leary should only get better in college. His long, lanky frame could easily add 15 pounds of muscle (O'Leary has never been in a consistent weight-training program) and, until this year, his high school didn't have an all-weather track.
He's undecided on where he'll run next season — YSU, Eastern Michigan, Buffalo and Central Michigan are among the schools recruiting him — but Purins has no doubt he'll be successful, wherever it is.
"He's the type of kid everybody wishes they had the chance to coach," Purins said. "He's not arrogant. He's very humble. He's very likable. He motivates the younger kids. He's always the hardest-working kid in practice.
"He's all those clich s that every coach tells you in an interview. But he really does all those things, and that's why he's been so successful."