4 speak at Supt. Hathorn's hearing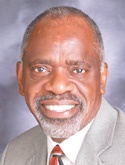 ---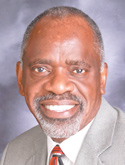 Photo
By JOE GORMAN
YOUNGSTOWN
Just four people spoke at a public hearing on a request by Superintendent Dr. Connie Hathorn to retire and then be rehired by the school district.
Youngstown Board of Education had the hearing Tuesday. State law requires such a hearing. Just four of the seven board members attended: president Richard Atkinson, Marcia Haire- Ellis, vice president, and Michael Murphy and Brenda Kimble.
Absent were Rachel Hanni, Lock P. Beachum Sr. and Andrea Mahone. Atkinson said Mahone had to work; Hanni had a graduation she needed to attend; and Beachum is recovering from surgery.
Of the four who spoke, only two of them — Pamela Collins of the African Education Front and Rose Carter, director of the Alliance for Congregational Transformation Influencing Our Neighborhoods — gave their opinion on whether Hathorn should be allowed to return. Both supported his return.
"We have found it is very easy to work with him," Carter said of Hathorn. "I cannot see us changing in the middle of the stream."
Collins said her grass-roots group and Hathorn share the same vision of helping black students in the district perform better academically.
"So far, he's been in line with us," Collins said. "He's beginning to work with us."
Carter asked the board that whatever decision is made "please work together."
Hathorn replaced former superintendent Dr. Wendy Webb in January 2011 after she retired. He joined the district in October 2010 as a deputy superintendent. His contract, under which he is paid $132,000 annually, expires July 31, 2014.
Because of a new rule that states members of the State Teacher Retirement System who retire after July 1 have to wait five years before receiving an annual 2-percent cost-of-living adjustment, Hathorn filed the request to be retired and then rehired.
He will be able to draw on his retirement and whatever salary he can negotiate under a new contract. Members who retire before July 1 will not receive a cost-of-living adjustment for one year, then will receive 2-percent adjustments for years after that.
Delores Womack spoke about Hathorn's pension, saying that as she understood it, he would not lose his pension but would receive the full benefits at a later date. She did not give an opinion on whether she thought Hathorn should be allowed to retire and then be rehired.
Elsie Rhodes of Youngs-town, a retired school- district teacher, asked the board to explain the advantages of Hathorn being allowed to retire and then be rehired.
Atkinson said he wants to stick with Hathorn because the district has been improving under his leadership.
"At this point and time, we don't feel it's time to change superintendents," Atkinson said.
On his most-recent evaluation, Hathorn was given a lower score than in 2012 because the district remains in "academic watch" status. Hathorn received a 5 out of a possible rating of 8 on his evaluation.
Officials in both the city and state school systems, however, think the district is improving based on preliminary data that show the district would move up a category to "continuous improvement" if the state had kept the same system for rating schools. The state report-card system is changing.
After the meeting, the board met in executive session to discuss the matter but took no action. Atkinson said under state law, the board cannot act on Hathorn's request until June 25.
More like this from vindy.com