Miss Scalise, Mr. Mistovich plan Sept. vows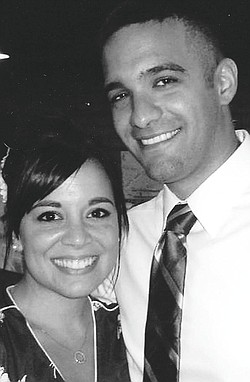 Photo
Mikayla Scalise and Stephen Mistovich
AUSTINTOWN
Mikayla Scalise and Stephen Mistovich, both of Austintown, are announcing their engagement and plans for their wedding.
The daughter of Michael and Barbara Scalise of Eastlake, Ohio, and the son of Robert and Mary Ann Mistovich of Struthers plan to be married Sept. 7 at Christ Our Savior Parish.
Invitations will be issued for the ceremony and for a reception at the Elm Tree, both in Struthers.
Miss Scalise earned an associate degree from Lakeland Community College.
She works in dispatch for Field Service Group in Cort- land.
Mr. Mistovich graduated with an associate degree from Youngstown State University.
He is a warehouse manager for First Energy in Warren.