Miss Iacovone, Mr. Chiovitti date set in October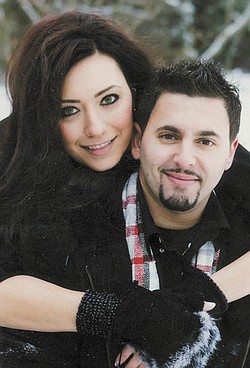 Photo
Regina Iacovone and Dante Chiovitti
Ennio and Robin Iacovone of Campbell and Tony and Jody Chiovitti of Boardman are announcing the engagement of their children, Regina Iacovone and Dante Chiovitti.
Our Lady of Mount Carmel Church in Youngstown will be the setting for the 2 p.m. Oct. 19 wedding ceremony. A reception will honor the couple at the Palermo Center, also in Youngstown. Invitations will be issued for both.
The bride-elect is a graduate of Raphael's School of Beauty and Culture. She is a cosmetologist at Allure Spa and Salon in Boardman, and she also works at Chili's Restaurant in Boardman.
The future groom is self-employed.