Allegiant adding new destination from airport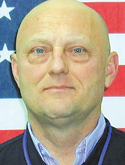 ---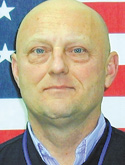 Photo
Vienna
Starting in late October, Youngstown-Warren Regional Airport passengers can fly to a new destination in the Sunshine State.
Allegiant Airlines will begin offering flights to Punta Gorda, Fla., beginning Oct. 30. Flights will arrive and depart twice per week, said Dan Dickten, director of aviation.
"This will be our fourth nonstop destination," he said. "It's a long time coming. We've been going after this destination for approximately two years."
So far, the Allegiant flights have been about 94 percent to 95 percent full, which is a good average in the industry, Dickten said.
In addition, the number of passengers flying from the airport has been expanding, getting back to totals not seen at the airport since the 1990s, he said. This year, about 85,000 passengers are expected to use Youngstown-Warren Regional Airport, and next year expectations are 100,000 people will fly from the airport.
"We are pleased to add the beaches of southwest Florida as another affordable, convenient destination option for Youngstown residents," said Andrew C. Levy, Allegiant Travel Co. president, in a statement. "Our vacation packages and nonstop service to Myrtle Beach, Orlando and the Tampa Bay area have been very popular with residents. We are confident the community will appreciate the convenience of flying nonstop to Punta Gorda and the value of bundling their air, hotel and car-rental reservation together."
Punta Gorda is a city in southwest Florida just north of Fort Myers. Prices for the flights are being advertised at $89.99 one way.
Growth at the airport has been incremental and has mirrored the economic growth over the last 10 years of the Mahoning Valley, said Eric Planey, Youngstown/Warren Regional Chamber vice president for international business attraction.
It's a good thing to come to the airport and see the parking lot mostly full, said Paul Heltzel, Trumbull County commissioner.
"Now, with this new destination, it will be a little more full," he said.
The current growth has not always been guaranteed at the airport.
This was an airport that was in danger of losing its commercial status and the Federal Aviation Administration funding that keeps the runways operational, said James Pirko from YNGAir Partners, a citizens support group for the airport.
But the decision was made to fight to keep the airport and locate an airline to keep commercial flights, he said.
"Days like today show that the right decisions were made," Pirko said.
The airport is trying to get flights to such locations as Las Vegas; Fort Laurderdale, Fla.; and Phoenix/Mesa, Ariz. Allegiant currently offers flights from the airport to Orlando and Tampa, Fla., and Myrtle Beach, S.C.
The next goal for the airport is to continue to add flights, Dickten said.
"Keep watching for more announcements. We're not just talking vacation destinations. We're also talking about daily flights, and we're starting to get some traction," he said.
Pirko stated that his group also is working toward the long-term goal of getting daily flights to a hub airport that would allow local passengers to more easily get anywhere in the world.