Tiffany Mohn, Joseph Barak are engaged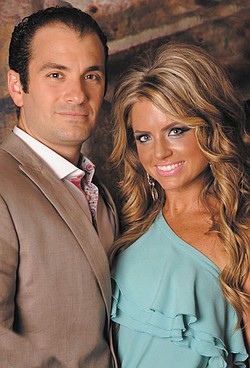 Photo
Joseph M. Barak and Tiffany H. Mohn
Tiffany Helene Mohn and Joseph Michael Barak, both of Poland, are engaged and planning a Sept. 21 wedding.
Announcing the engagement are the parents of the bride-elect, Ronald A. and Rhonda H. Carabbia of Sarasota, Fla., and Matthew Sr. and Tara L. Mohn of New Middletown.
Parents of the prospective groom are Joseph and JoAnn Barak of Poland.
The couple will exchange vows at 5 p.m. at the Beach Club at the Ritz Carlton in Sarasota. An evening reception will follow at the same location. Invitations will be extended for both.
The prospective bride earned a doctor of psychology degree from the Florida School of Professional Psychology. She is the owner and clinical psychologist at Tiffany H. Mohn Psychology LLC and clinic director and clinical psychologist at PsyCare Inc., both in Canfield.
The future groom received a doctor of podiatric medicine degree from the Ohio College of Podiatric Medicine. He is a podiatric surgeon and owner of Barak Podiatry LLC in Canfield.