Ponzio-Sherock nuptials will be exchanged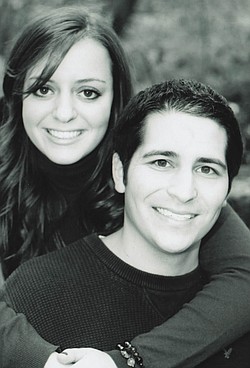 Photo
Gina Ponzio and David Sherock
GIRARD
Gina Ponzio of Girard and David Sherock of Wadsworth, Ohio, are engaged, their parents are announcing.
Sal and Judy Ponzio of Girard are the parents of the bride-elect. Parents of the future groom are Dave and Karen Sherock of Girard.
The couple are planning an August wedding at St. Rose Church. A reception will follow at Leo's Ristorante in Howland.
Miss Ponzio earned a bachelor's degree in human resource management from Youngstown State University. She is an office assistant at YSU.
Mr. Sherock earned a bachelor's degree in civil engineering from YSU and works for Louis Perry and Associates in Wadsworth.