Miss Petrinjak, Mr. Keeler to exchange vows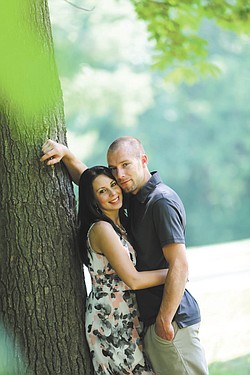 Photo
Jessica Petrinjak and Jesse Keeler
HUBBARD
Stephen and Patricia Petrinjak are announcing the engagement of their daughter, Jessica Petrinjak, to Jesse Keeler. All are of Hubbard.
Gene Keeler of Temperance, Mich., and Diana Costell of Addison, Mich., are the parents of the prospective groom.
The couple will wed at 10:30 a.m. Sept. 14 during an open ceremony at St. James Meeting House in Boardman Park. Invitations will be extended for an evening reception at Our Lady of Mount Carmel Church in Youngstown.
The bride-elect earned a bachelor's degree in history from Youngstown State University. She is an inside sales representative at Turning Technologies in Youngstown.
Her fiancé earned an associate degree in high performance technology from the University of Northwestern Ohio. He is a lead electrical technician at the Robbins Co. in Solon, Ohio.