Miss Alberico, Mr. Polkovitch are engaged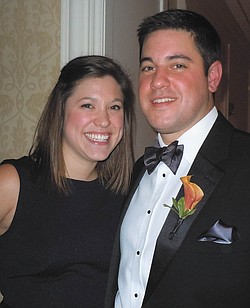 Photo
Elizabeth Alberico and Daniel Polkovitch
Debbie and Tino Alberico of Beavercreek, Ohio, and Mary Jean and Larry Polkovitch of Canfield are announcing the engagement of their children, Elizabeth Alberico and Daniel Polkovitch, both of Chicago.
The couple are planning a 2 p.m. open wedding Aug. 24 at St. Luke Church, Beavercreek. Invitations will be extended for a reception at the Dayton Art Institute.
The bride-elect received a bachelor's degree from Ohio University and a juris doctor degree from the University of Dayton School of Law. She is an attorney for Litchfield Cavo LLP in Chicago.
Her fiancé also received a bachelor's degree from OU. He is a senior transportation representative for C.H. Robinson Worldwide in Chicago.