Lure of 1964 prices brings people to Arby's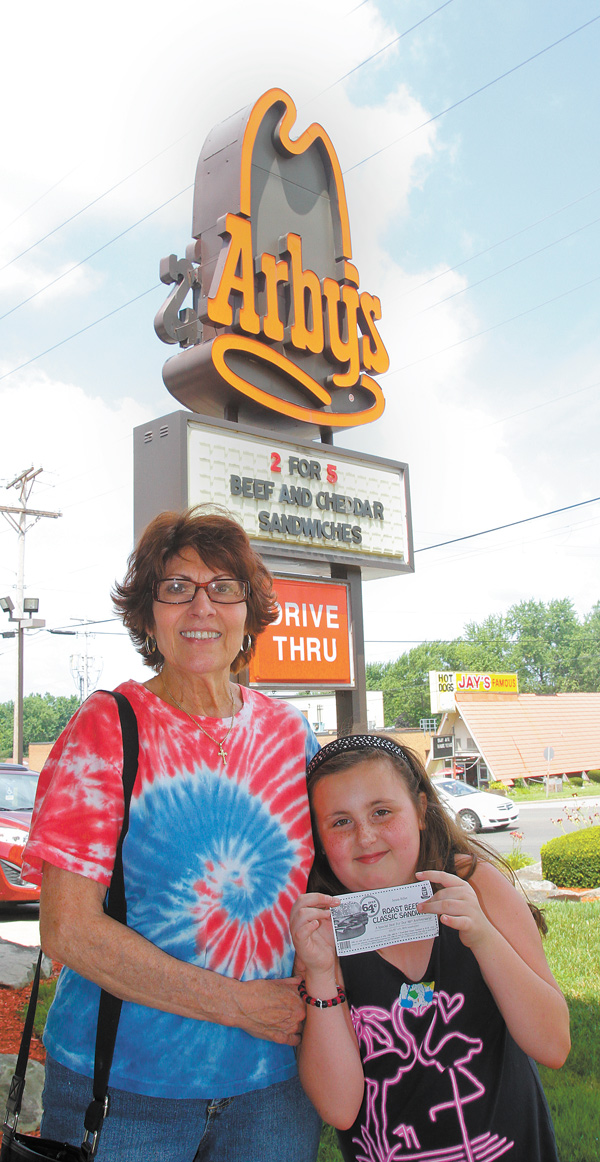 ---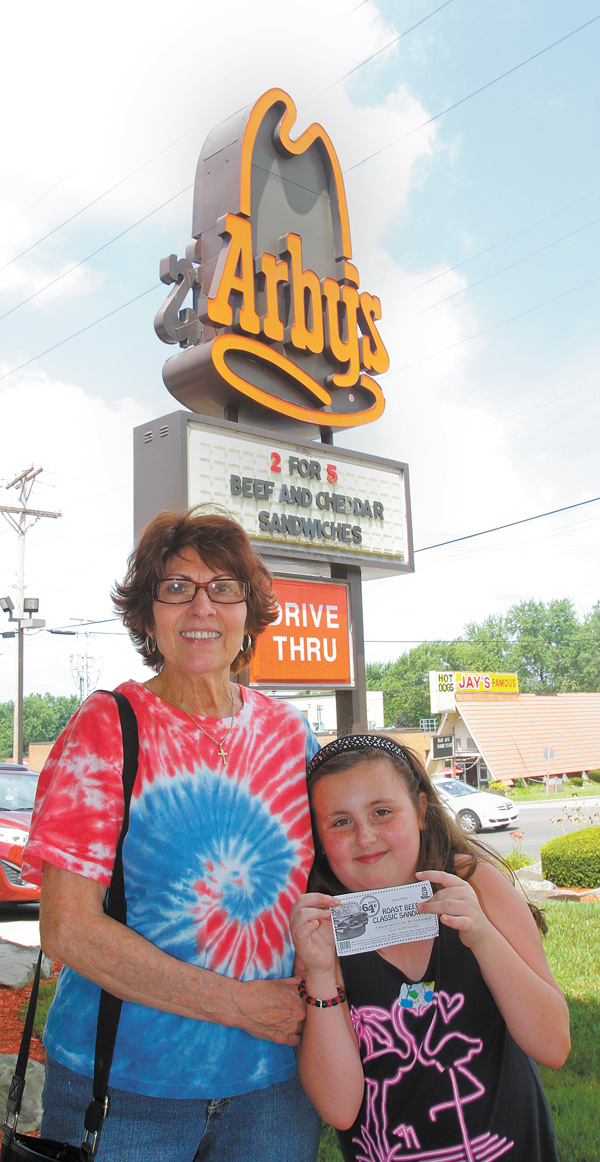 Photo
Joyce Masko and her granddaughter Jenna Billet were among the dozens who came to the Arby's in Boardman to take advantage of coupons for 64-cent regular roast-beef sandwiches. The fast food franchise began in Boardman on July 23, 1964.
Staff report
Boardman
The lines nearly filled Arby's as people with growling stomachs and light pockets were lured to the restaurant by a deal 49 years in the making.
A quick look at the lunch line made it readily apparent that the chance for a 64-cent roast-beef sandwich — to commemorate Arby's opening in Boardman on July 23, 1964 — had drawn a crowd. Nearly everyone had at least one of the coupons found on the company's website.
Bob Ellis, an employee at Sherwin Williams, came to Arby's with several of the coupons.
"I want to see if they'll let me get more than one. I'm going to try and buy lunch for my co-workers," he said.
After a few minutes of waiting in the long line, Ellis gave up. "I have to get to work," he said.
Not everyone was happy with the 64-cent deal. A few customers complained they didn't have computers, adding that making the deal available only online was unfair.
Joyce Masko, however, brought her granddaughter Jenna Billet to Arby's for lunch after leaving vacation Bible school.
"Her mom printed out the coupon for her," Masko said. "[Jenna] likes Arby's."
There aren't a lot of chances to get food for this kind of price, she added.
The original Arby's location is only about 40 yards from the current location. Today, Wild Birds Unlimited is located there.