Miss Schoenfeld, Mr. Anderson are engaged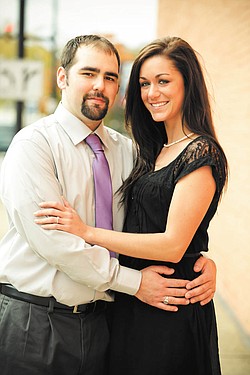 Photo
Robert P. Anderson and Jocelyn M. Schoenfeld
CANFIELD
William and Andrea Schoenfeld of Canfield are announcing the engagement of their daughter, Jocelyn Marie Schoenfeld of Canfield, and Robert Patrick Anderson of Boardman. Parents of the future groom are James and Georgia Anderson of Boardman.
The couple are planning a 2:30 p.m. Aug. 3 exchange of vows at Fellows Riverside Gardens in Mill Creek Park. A reception will follow at Avion on the Water in Canfield.
Invitations will be extended for both.
The bride-elect received a degree in dental assisting from Choffin School of Accredited Dental Assisting. She is a dental assistant for Dr. James Trapp of Vienna and Dr. James Lessick of Boardman.
Mr. Anderson earned a bachelor's degree in history from Youngstown State University. He is a Youngstown territory manager for Premium Beverage Supply of Hilliard, Ohio.