Matula-Baker engagement announced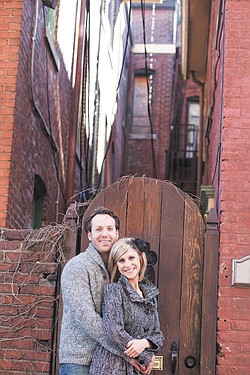 Photo
Chad W. Baker and Shannon L. Matula
CANFIELD
Shirley and John Matula and Lisa and Kirk Baker, all of Canfield, are announcing the engagement of their children, Shannon Lee Matula and Chad William Baker, both of Avon Lake, Ohio.
The couple will exchange vows at 2 p.m. Aug. 31 at Canfield United Methodist Church. An evening reception will follow at Avalon Lake Country Club at Buhl, Hermitage, Pa.
Invitations will be extended for both.
The bride-elect graduated from Duquesne University with a double major in communications and psychology. She is the owner of Muttgarita Hut, a tropical online dog boutique.
The prospective groom received a degree in economics from Ohio State University. He works in the finance department at Thompson Hine LLP in downtown Cleveland.