Woman, 2 kids hospitalized after Boardman carport collapses on them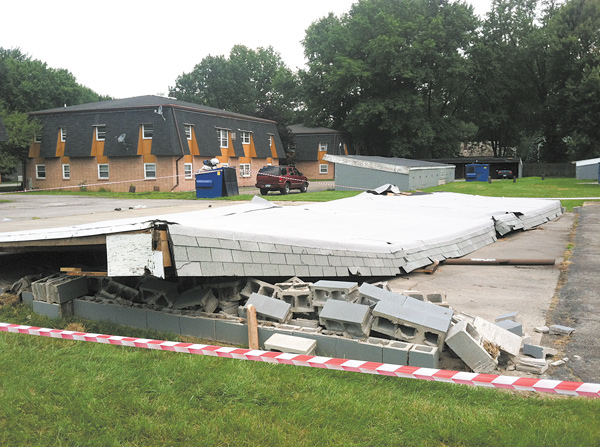 ---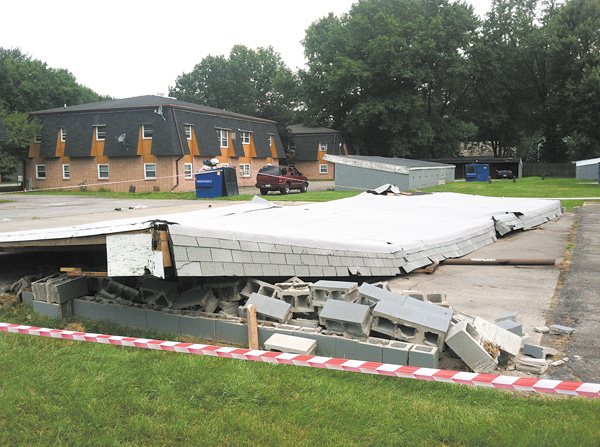 Photo
A woman and two children were taken for treatment to St. Elizabeth Health Center, Youngstown, after this carport collapsed on them Wednesday morning at 110 Lemans Drive in Boardman. Police said a man, believed to be related to the victims, accidentally ran into a support beam with his vehicle. Township police are investigating.
BOARDMAN
An investigation continues today to find out the exact circumstances that led to the collapse of a carport that injured a women and two young children.
The three were rescued by police and fire officials at 110 Lemans Drive on Wednesday morning, according to township authorities.
Police say the driver of a 2006 Toyota Camry accidentally ran into the carport, causing the structure to collapse about 10:20 a.m.
The victims, police believe, are related to the driver.
The victims were taken to St. Elizabeth Health Center in Youngstown, but police, as of late Wednesday, still did not have their names or conditions.
Police say they were conscious and talking but that significant cuts and scrapes were visible after police and fire officials, along with several apartment residents, helped lift the carport enough so the victims could be removed from the wreckage.
Specific injuries won't be known until a later time.
"The two children were obviously upset and crying," said Sgt. John Allsopp, Boardman patrol division supervisor. "The adult female, they put her on the stretcher, she was talking as well, but we couldn't get any statements ... from them."
Police still are trying to figure out who the driver was as they received conflicting reports.
The suspects being questioned at the scene and the injured woman did not speak fluent English, so police spent the day trying to find an interpreter so they could finish the interviews.
Police also did not release the names of potential suspects because, for now, no one is charged with any wrongdoing.
The case is being treated as a traffic-crash investigation, Allsopp said, and police plan to present it to the Mahoning County prosecutor's office.
Charges will depend on how severe the injuries to the victims are along with statements from witnesses and the suspects, he added.
"If there's serious physical injuries — if anyone has broken bones or any type of permanent type of damage — then that can potentially [lead to] criminal charges due to if there's reckless operation," Alsopp said. "But that's all in contemplation with the prosecutor's office."
It's looking like the driver will be, at the very least, cited for failure to maintain reasonable control, Alsopp said.
No other vehicles were under the carport at the time, and the apartment complex's landlord has been contacted and had already sent a maintenance crew there to begin cleanup.
Police and fire officials made the rescues from the rear of the carport. A backhoe was brought in to knock the rest of the structure down to avoid any other injuries.
"We actually stacked bricks up to raise the level here ... and our officers and our firefighters worked to get the people out," Allsopp said. "It took us, at least, a solid three to four minutes while on scene here. We asked for some additional units ... [the victims] were physically entrapped [and] couldn't get out on their own."