Newton Falls killer of four said medical issues, revenge were on his mind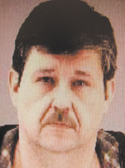 ---

Photo
By Ed Runyan
NEWTON FALLS
Near the end of a long and chaotic day last July, Newton Falls Police Sgt. Stephen C. Storm spotted a white Dodge Stratus in the back of Newton Township Cemetery about 4 p.m.
Storm had been called out to help locate Robb Brazzon, 55, the man police suspected of killing Brazzon's ex-brother-in law, Rikki Cogley, 42; Cogley's wife, Kathy, 39; and Kathy's son, Everett Greathouse, 15, around noon July 6 in the Cogley home.
Storm got out of his cruiser and saw Brazzon motioning to him to stay back. Brazzon had a gun in his hand and was pointing it at his own chest.
Storm pointed his gun at Brazzon and asked him what was the matter.
"He said that he was in a lot of pain. He advised that he has a lot of health issues and that b---- stole his meds," Storm said in a police report released recently.
Storm had no way of knowing it at the time, but Brazzon was referring to Brazzon's girlfriend, Tracey Engler, 38, whom Brazzon had shot to death a little before noon in their home in the East River Gardens neighborhood in Newton Falls.
Police would find her body about 5 p.m.
Police believe Brazzon killed Engler, then drove a short distance through the neighborhood to the Cogley home to commit three murders there, then drove around a few hours before coming to the cemetery.
Storm asked Brazzon what happened earlier at the Cogley residence, and Brazzon said it had to do with people stealing his medication, "and he went over to confront them."
Brazzon refused to put down his gun and said one shot would be sufficient to kill himself.
Other police cars started to arrive in the cemetery about that time, and Brazzon fired a fatal shot into his heart.
Storm also had no way of knowing that taking his own life and "taking a lot of people with him" was something Brazzon had planned to do for quite some time.
In an interview the next day with Gary Gibson of East River Gardens, who said he was Robb Brazzon's best friend, Gibson said Brazzon had serious heart problems and didn't expect to live long.
"He wanted to pick his day," Gibson said of Brazzon's death. "He didn't want to go in diapers."
Gibson added that Brazzon planned to kill his girlfriend because she was a drug addict, was stealing his medication, and he didn't want her raising their 5-year-old daughter.
"The people who screwed me over, they're going with me," Gibson told police Brazzon had said.
Among those were Rikki Cogley, the brother of his ex-wife, Tina Brazzon. Robb Brazzon was still close with his ex-wife, and he didn't like the way Rikki Cogley was treating her, Gibson said.
Robb Brazzon had a large cache of weapons in his garage and kept medications in a safe. Gibson said Brazzon was "good with a gun."
Gibson said he helped Brazzon put bars on the windows of his home.
"He was the type who thought the end of the world was coming," Gibson said.