Sarah Louk, Corey Higham will wed in Aug.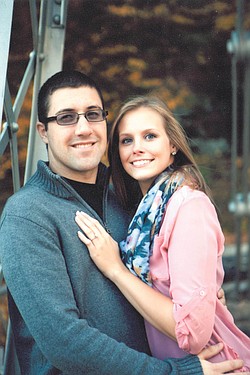 Photo
Corey Higham and Sarah Louk
POLAND
Kenna Louk of Poland is announcing the engagement of her daughter, Sarah Kathleen Louk of Poland, and Corey Lee Higham of Struthers.
The parents of the future groom are Victoria and Ronald Leenheer of Struthers and Martin and Nancy Higham of Warren.
The late Terry Louk is the father of the bride-elect.
Plans are being made for an Aug. 4 wedding at Poland Village Hall's Centennial Garden. A reception will follow at the B&O Station in Youngstown. Invitations will be issued for both.
The future bride earned a bachelor's degree in early childhood education at Youngstown State University and is a teacher.
The prospective groom earned bachelor's degrees in biology and chemistry, also at YSU.