Ruozzo-Dudley engagement is announced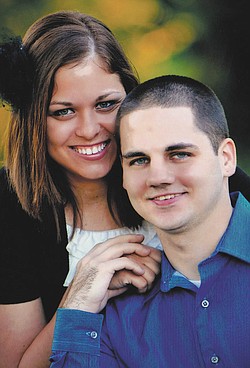 Photo
Ashley R. Ruozzo and Donald C. Dudley Jr.
Teresa Ruozzo and Louis Ruozzo III, both of Struthers, and Donald Dudley Sr. of Clearwater, Fla., are announcing the engagement of their children, Ashley Rene Ruozzo and Donald Christian Dudley Jr., both of Austintown.
The late Diana Allen is the mother of the groom.
St. Christine Church in Youngstown will be the setting of the noon wedding July 27. A reception will follow at Elmtree Catering in Struthers.
The bride-elect earned a bachelor's degree in chemistry from Youngstown State University and a doctor of pharmacy degree from the Northeast Ohio Medical University. She is staff pharmacist for The Medicine Shoppe in Warren.
Her fiancé, also a graduate of YSU, earned an associate degree in criminal justice. He is a patrolman for Coitsville Police Department and a security officer for Akron Children's Hospital in Boardman.