Mavrikis-Speas wedding set for September 14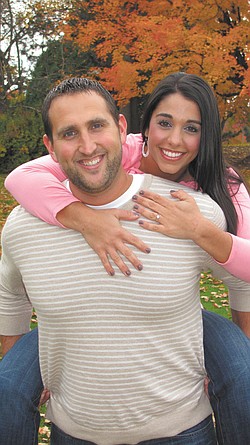 Photo
Matthew H. Speas and Carrie M. Mavrikis
BOARDMAN
George and Janet Mavrikis of Boardman are announcing the engagement of their daughter, Carrie Michelle Mavrikis of Columbus, and Matthew Howard Speas, also of Columbus.
Lance and Karen Speas of Stow, Ohio, are the parents of the future groom.
St. Brendan Church, Hilliard, Ohio, will be the location of the wedding on Sept. 14. A reception will follow at La Scala Italian Bistro, Dublin, Ohio. Invitations will be extended for both.
The bride-elect received a bachelor's degree in political science from the University of Pittsburgh. She is a legislative aide with the Ohio Senate in Columbus.
Her fiancé received a bachelor's degree in business marketing from Kent State University and is a territory manager for Beckman Coulter Inc. in Columbus.