Harris among area's top soccer players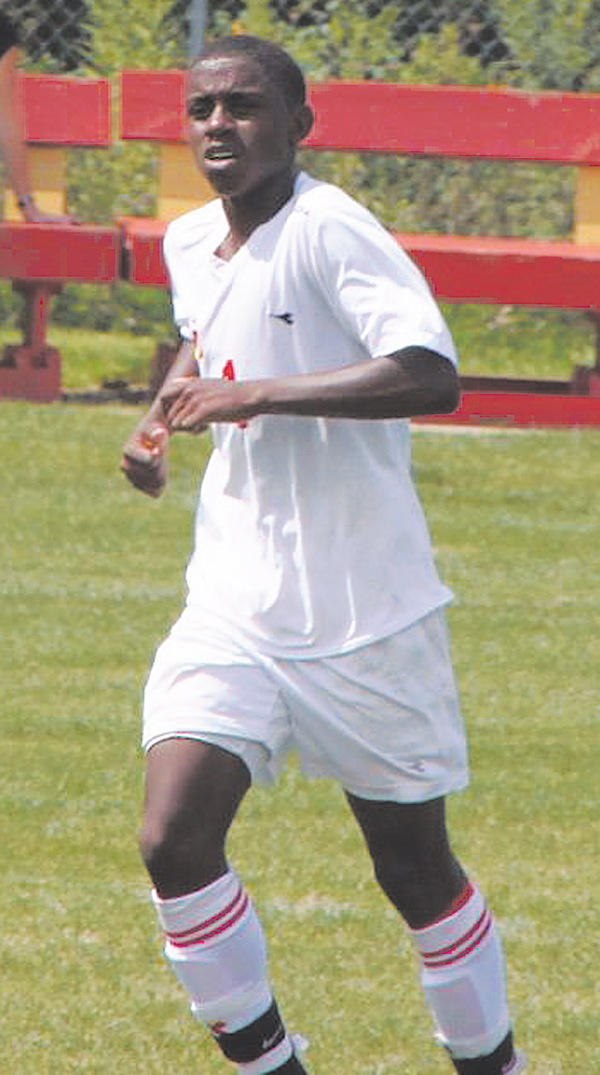 ---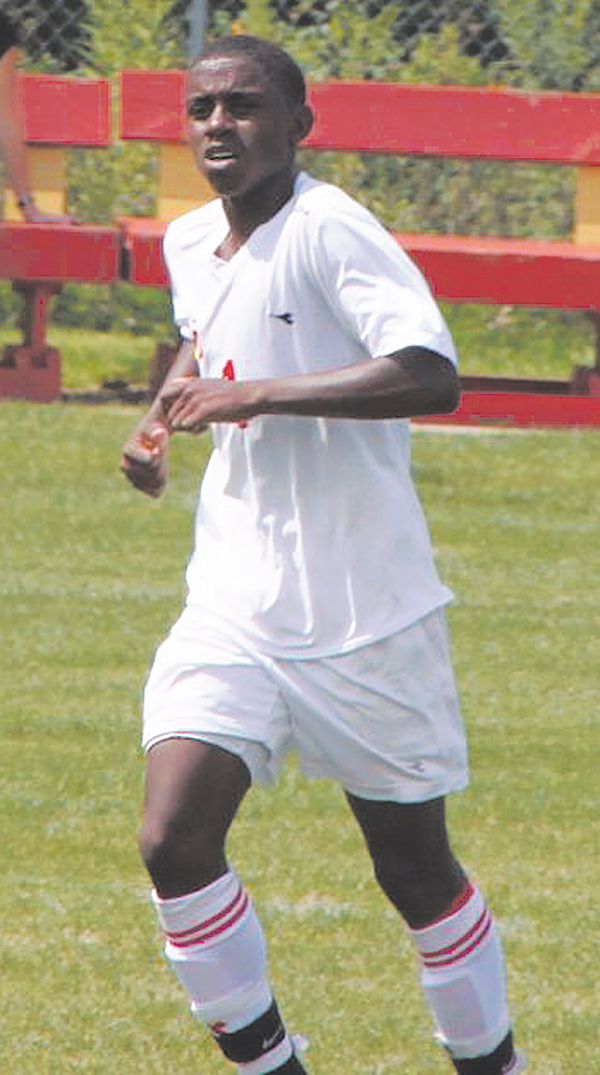 Photo
Cardinal Mooney striker Myles Harris has become one of the area's top soccer players. He has been a three-year participant in the Olympic Development Program Region II camp. The most recent camp was July 5-7 in Rockford, Ill.
By TIM CLEVELAND
Over his first two varsity soccer seasons at Cardinal Mooney High School, 15-year-old Myles Harris has established himself as not only one of the best players for the Cardinals' program, but one of the best in the area.
Perhaps the main reason for his improvement on the pitch is his participation the last three years in the Olympic Development Program Region II camp. This year's camp was held July 5-7 in Rockford, Ill. The camp brings together the best players from the northern part of Ohio to be trained by top coaches.
"It's always an honor to be selected," said Harris, who was picked for the camp after being scouted by the ODP's regional staff. "It means they like how you play consistently.
"This year I did the best I did in any of the three years. I was on the bubble, which means if somebody missed the (holdover) camp (from July 8-10) I'd be able to go."
"It's a great accomplishment to be selected," Mooney coach Lou Cali said. "A lot of kids have been through ODP before, so it says a lot for him to have made it that far."
Harris and the other players got an early start during the camp, rising at 6:30 a.m., having breakfast at 6:45 and boarding the bus at 7:15. After arriving at the field, they would warm up for 30 minutes before playing a game. Another game would follow in the afternoon before eating dinner and having the rest of the day to themselves.
"I went non-stop. You can't take a day off," Harris said of the camp. "We also did four practices going into the camp to make sure we would do well as a team."
Harris plays striker for Mooney. A striker's role on a soccer team is to be the main goal scorer, a role that Harris relishes.
"Being a striker, you get all the glory scoring goals," he said. "I like scoring goals. This year, I want to get at least 10 goals.
"(My game has) definitely gotten better; more comfortable. I'm going to really impact Mooney. I have to lead this team. The coaches have wanted me to lead the team for a while."
Harris is hoping to get Mooney back to the level the program is used to. After winning 10 consecutive district championships, the Cardinals have lost to Lakeview in the last two Division II district title games.
As a freshman, Harris had four goals and twp assists and improved to seven goals and four assists last season. His 18 points ranked second on Mooney, which went 11-6-1.
"He's definitely going to be one of our go-to guys," Cali said. "He's one of the top three players in the area. He's started every game when he's been healthy since he was a freshman. Everything we're going to do this year will go through him."
One of the top players in Major League Soccer is Darlington Nagbe, who plays for the Portland Timbers. Cali positively compared Harris' improvement as a player to Nagbe at the same stage of their careers.
"I told him and his parents he's very similar to Darlington Nagbe, who played for Lakewood St. Edward," Cali said. "I compared him to Myles. Nagbe made a huge jump from his sophomore to his junior years and I see the same thing in Myles now."