Tribe rookie Salazar wins MLB debut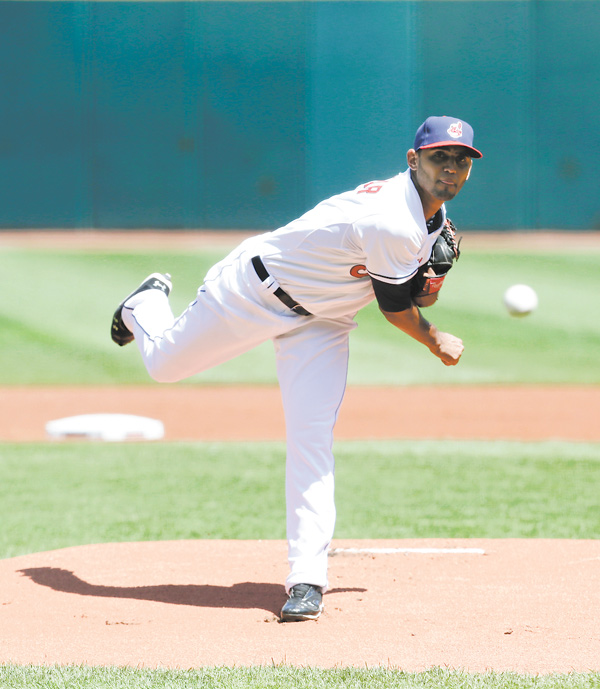 ---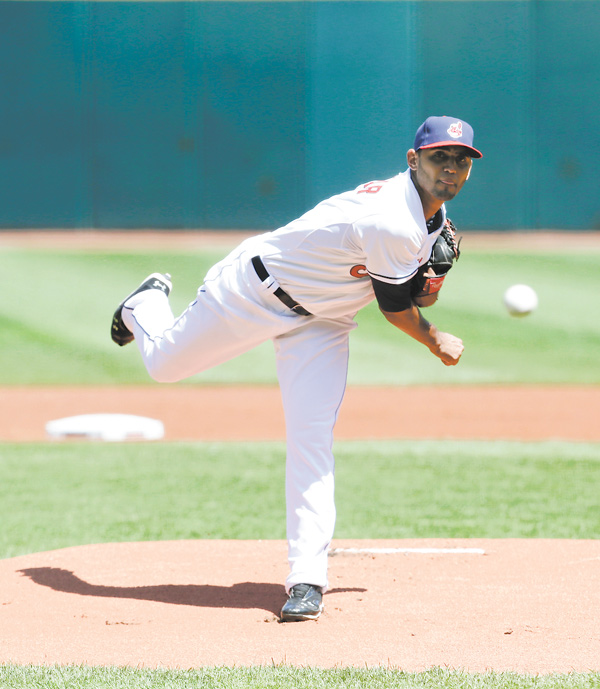 Photo
Cleveland Indians starting pitcher Danny Salazar delivers a pitch in the first inning of a game Thursday against the Toronto Blue Jays in Cleveland.
Associated Press
CLEVELAND
Still soaked after being doused with beer, Danny Salazar picked up the official lineup card he was given as a memento of his first win.
"I didn't know I would get this," he said at his locker.
Salazar began to fold it in half and tuck the card into his backpack when he was stopped by clubhouse manager Tony Amato.
It was the rookie's only mistake.
Salazar pitched six superb innings and won his major league debut, leading the Cleveland Indians to a 4-2 victory over the Toronto Blue Jays on Thursday.
Salazar, who began the season in Double-A ball, allowed just one run and two hits. The right-hander didn't give up a hit until the sixth, struck out seven and showed poise from his first pitch to his last.
The hard-throwing 23-year-old was shocked at being called up, but he pitched with the nerves of a seasoned veteran and gave the Indians a much-needed strong outing.
"He was terrific," Indians manager Terry Francona said. "That can be what he is. The kid has special stuff."
Salazar was brought up for one start. He's headed back to Triple-A Columbus, but it may not be long before Salazar is back in Cleveland on a more permanent basis.
"We think the kid has a very bright future," Francona said.
Chris Perez gave up a run in a shaky ninth but got his 11th save as the Indians beat knuckleballer R.A. Dickey (8-10) for the second time this season.
Asdrubal Cabrera homered in the first off Dickey and Lonnie Chisenhall drove in a run in Cleveland's two-run sixth.
Jose Bautista hit an RBI double for Toronto's only run off Salazar, who admitted being nervous during his pregame warmup in the bullpen.
But once he was on the mound, Salazar was unflappable — and for a while, unhittable.
Unleashing a fastball that registered 99 mph on the stadium radar gun, he coasted through the first five innings, striking out seven and not letting the Blue Jays get many good swings. A few of his pitches were way out of the strike zone, but just when it appeared he might come unraveled, Salazar settled down.
Salazar's seven strikeouts were the most by a Cleveland pitcher in his debut since Luis Tiant struck out 11 New York Yankees on July 19, 1964.
"We couldn't do anything with Salazar," Blue Jays manager John Gibbons said. "He's got a great arm. I tip my hat to the young kid."