The victim died from a gunshot wound to the head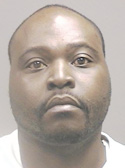 ---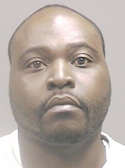 Photo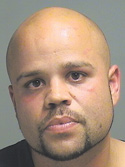 Photo
YOUNGSTOWN
A 36-year-old South Side murder victim likely was dead four to seven hours before a man at the Mahoning County jail on an unrelated charge told police about the body.
Roosevelt Cooper III was found dead by police at 4:06 a.m. Wednesday in a rear room of his house on the 300 block of East Florida Avenue.
Cooper died from a gunshot wound to the right side of his head.
No one else was in the house when police responded.
Police don't know how many times Cooper was shot. That will be learned after the Mahoning County coroner's office performs an autopsy.
Police also are searching for a motive and a suspect.
"We're following any bread crumbs; we have some things we're working with," said Police Chief Rod Foley. "Detectives have a few bits of information to follow up on. There's nothing solid. We're just trying to build a case."
Those with information about this homicide are asked to call 330-746-CLUE, an anonymous tip line, Foley said.
Ricco Acevedo, 35, of Patricia Drive in Girard told police about 4 a.m. Wednesday that he saw Cooper dead at the victim's home about midnight, panicked and fled, according to a police report. A side door at Cooper's house was open when Acevedo arrived, the report states.
Police had charged Acevedo with obstruction of justice in an incident after a traffic stop near the shooting scene about 12:30 a.m.
Acevedo said he didn't tell police about finding Cooper's body at the time of his arrest because he feared being accused of the murder, according to a police report.
He told police he last saw Cooper alive about 9 p.m. Tuesday at the victim's home.
Police don't consider Acevedo a suspect in the killing at this time, said Foley and Lt. Douglas Bobovnyik.
"We don't think he's linked except to being a witness after the events happened," Foley said.
Acevedo was charged with obstruction of justice because he gave police officers a false name — Rick Aceedo — and his incorrect date of birth and Social Security number during a traffic stop, police said.
Acevedo was in a vehicle driven by his ex-wife, who has an active protection order against him, police said.
The vehicle was stopped because her car didn't have a working rear license plate light.
Shortly after Cooper's body was found, his family and friends gathered outside his house to comfort one another. They declined to discuss the case with The Vindicator.
Cooper was convicted in 2007 of failure to comply with a police order for leading officers on a high-speed chase, and for possession of drugs in 2011. In both cases, he was placed on probation.
Cooper is the eighth homicide victim in Youngstown this year. The coroner's office hasn't officially ruled on a cause of death of Raytwon Briggs, a 4-year-old boy killed Sunday inside a North Side apartment.