Youngstown cops say caller did right thing after seeing relative with gun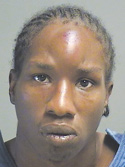 ---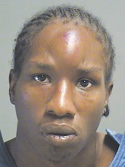 Photo
YOUNGSTOWN
Police said a family member of a 23-year-old man facing weapons and drug charges did the right thing by calling officers and allowing them to search their West Glenaven Avenue home.
The family member "might have saved his life," said Police Chief Rod Foley. "The kid was up to no good." The family member "probably stopped a lot of potential crime."
Police charged Timothy Riley with having weapons under disability, possession of drugs, and illegal use or possession of drug paraphernalia. Riley is on parole for a 2009 robbery conviction.
The family member called police Tuesday after telling officers Riley had a handgun. Also, the family member told Riley to move out.
Officers arrived at the home around 11 a.m. and stopped Riley and Marquise Lewis, no age or address given, as they left the West Glenaven home. Lewis had a warrant for a probation violation from Campbell police and he was turned over to authorities from there.
Police searched the Glenaven home with the permission of the family member, Foley said.
In Riley's room, police said they found a gun holster and electronic scale on the floor, a half-full box of .22-caliber ammunition in his closet, and a loaded .45-caliber semiautomatic handgun in a crawl space off the bedroom.
Police also said they found two loaded handguns — a .380-caliber and .22-caliber — in a freezer wrapped in a shirt along with a pill bottle with four rocks of suspected crack cocaine inside.