Boy found dead in room with guns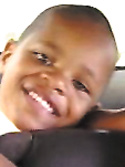 ---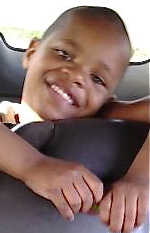 Photo
By Joe Gorman
YOUNGSTOWN
Police Chief Rod Foley said it's troublesome there were three loaded handguns in a North Side apartment where a 3-year-old boy died from a gunshot wound to the head late Sunday.
Raytwon Briggs, who was staying with his grandmother at 448 Fairgreen Ave., died within seconds, the Mahoning County Coroner's office said in a news release, but it added until an investigation is completed, the office will not rule on a cause of death.
Foley said he did not know why there were so many guns in a room with children, and investigators do not yet know who the guns belong to. There was at least one other child in the same room as Raytwon and there may have been a second as well, Foley said.
"We're certainly concerned a 3- and 5-year-old had access to firearms," Foley said.
Foley said detectives will gather evidence and then give their information to prosecutors at the city and county level, who will then determine if charges should be filed and who they should be filed against. He said he hopes the process does not take more than a couple of days.
Foley said so far, it appears the boy shot himself.
"Right now, we don't believe there was anything intentional done to this child," Foley said.
Police were called to the apartment just before 11 p.m., where Raytwon's grandmother, Pamela Easterly, told officers her grandson had shot himself in a back bedroom.
Police found Raytwon on a bed lying on his back with a bullet wound to the eye, reports said.
Investigators questioned Easterly and the other children and also gave everyone a gunshot residue test to see if anyone else had fired a gun. The results of those tests are not yet known.
Underneath the bed where Raytwon was, police found a handgun and a spent shell casing. Foley would not say where the other two guns were found but the release from the coroner's office said Raytwon "was found shot in a bedroom containing multiple loaded handguns."
The baby's parents, Tiana Easterly and Robin Briggs, showed up as police were there, reports said.
A woman who lives in the building next door, Anissa Yancey, said she was outside when the shooting happened.
"I heard two pops that sounded like fireworks then maybe five or 10 minutes later the police came," Yancey said.
Foley said as far as detectives know, only one shot was fired.
A woman across the street, Sarah Reed, said she was only aware of something going on when the police showed up. She said the street has seen better days and lately there has been a lot of traffic there.
"It's a mess," Reed said.
A man who lives across the street who did not want to give his name said Raytwon would come over and play with his nephew, along with other children who were being watched by Pamela Easterly.
"He was just a regular little kid playing with his toys," the man said.
No one answered a knock on the back door of the building Monday.
The coroner's office said there is equal evidence pointing to Raytwon's death being a homicide or an accident and it will not make a ruling until an investigation is complete.
If his death is ruled a homicide, it will be the eighth of the year in the city. Youngstown had 26 homicides in 2012.