Ring-Brzezicki wedding date is announced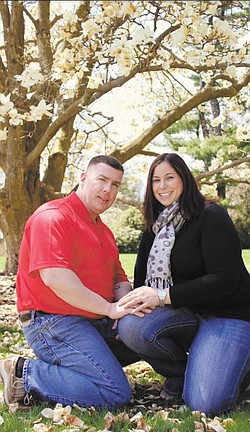 Photo
Ron Brzezicki and Jennifer Ring
Ron Ring of Poland and Debby Giampietro of Millsboro, Del., are announcing the engagement of their daughter, Jennifer Ring of New Castle, Del., and Ron Brzezicki, also of New Castle. He is the son of Anthony Brzezicki of Lewes, Del., and Cindy Ingram of Millsboro.
The bride-to-be earned a bachelor's degree in English from Kent State University and a master's in management from Wilmington University. She is a credit analyst for Discover Financial Services in New Castle.
The prospective groom is a graduate of Delaware Technical and Community College with an associate degree in criminal justice. He is employed as an area supervisor and training manager for G4s Secure Solutions in New Castle.
A formal winter wedding is planned for Dec. 8 in Boardman.