YPD officers voluntarily test their fitness to serve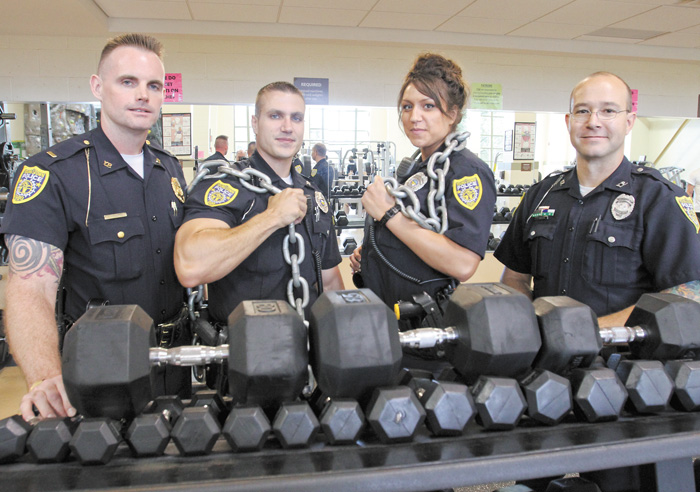 ---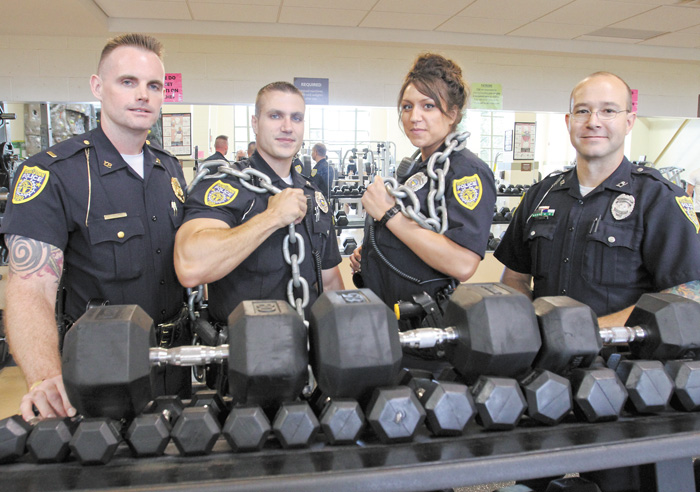 Photo
Youngstown police officers who recently passed the department's voluntary physical-fitness program include, from left, Lt. Frank Rutherford, Patrolman Nick Bailey, Patrolwoman Jessica Shields and Patrolman George Anderson
By Joe Gorman
YOUNGSTOWN
About 30 officers signed up for the police department's voluntary physical-fitness program.
One of those officers also is one of the department's oldest, Detective Sgt. Tom Parry, who took the test in the 60-plus age bracket but declined to reveal his age.
Parry not only signed up, but he passed all the tests in his bracket.
Twenty-two officers took the test the last Saturday in June. Of those, 20 passed the standards in their age brackets. The two who did not will be given an opportunity to make up the test in August when 16 more officers take the test.
The department has 104 patrol officers and 148 total officers.
Those who took it and passed receive 24 hours of compensatory time, a gift card and a ribbon they can wear on their uniform.
Chief Rod Foley said the department wants to do what it can to ensure the officers are in good shape, which leads to less time off and better performance on the job.
"It's just another way to give guys incentives to stay in shape," Foley said.
Parry said he exercises regularly, doing sit-ups and push-ups and taking power walks of two to four miles with his wife.
"I've always kept myself in shape," Parry said.
He said he spent a week and a half ramping up his routine to get ready for the tests.
"I was a little leery going in," Parry said.
However, when he saw the standards, he said he already exceeded every one in his normal routine — except for the 11/2-mile run officers have to do. He said he thought about not participating in the run because he didn't think he could make it, but the other officers talked him into it.
"I ran it and I made it," Parry said.
He said he was glad he took part.
"It gave me a little more incentive to incorporate a little more running in my routine," Parry said.
Staff Inspector Lt. Brian Butler said the program is completely voluntary for officers.
Austintown police have run a similar program for several years, with similar prizes. That program also is voluntary.
Butler said for the first test, 35 officers signed up and 22 actually took it. Sixteen officers have signed up so far for the second test, which will be sometime in August. Included in the numbers for the first test were nine supervisors.
Butler said the department plans to have more of the voluntary tests but is not sure when they will be scheduled. He said a greater emphasis will be placed on getting officers to sign up.
Foley said the two officers who did not pass struggled with the run but were not far away from the benchmarks in their ages to pass, and they will take the test again. They will not, however, qualify for the incentives even if they pass, Foley said.
The department used fitness standards as benchmarks for the tests, Butler said.
Foley said he would have liked to see more officers participate, but he was happy with the officers who did show up.