New Canfield development caters to baby boomers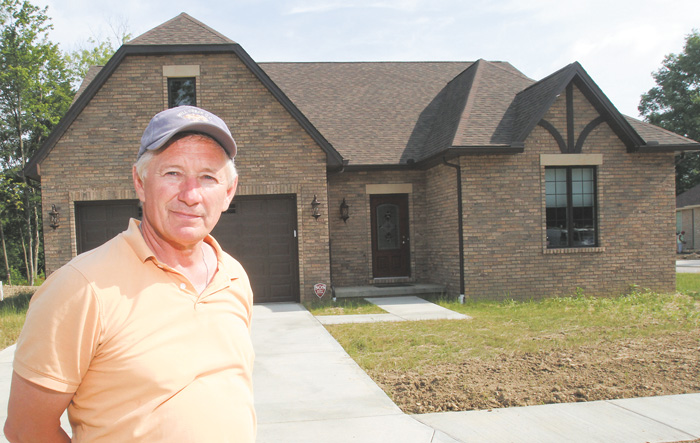 ---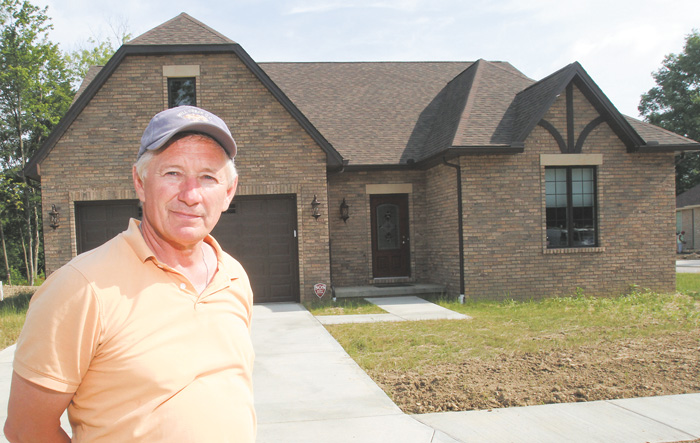 Photo
Ken Zuzik, who has been building homes in the Mahoning Valley since 1987, stands near one of the completed units in the Abbey Road Villas development in Canfield.
CANFIELD
Custom-built homes are selling faster than they can be built at a new development just off Summit Drive in Canfield.
At a time when new home construction has only just started to ramp back up in the Mahoning Valley and appraisals finally are on the rise, word of the Abbey Road Villas is spreading — but it isn't just the market stoking demand.
One clue is in the name. Recall that Abbey Road was the final album The Beatles recorded in 1969, just before the group's disintegration in 1970, during an era that much of the baby boomer generation associates itself with.
Abbey Road Villas is a relatively new concept in the Valley, but it's building on a trend growing in popularity nationwide called "aging in place."
The homes are custom-built for safety, independence and comfort. Though the young are not discouraged from living there, the developers are gearing the private properties toward those 50 or older who want to avoid assisted-living centers as they age.
"You do things to make it easier for someone that has accessibility problems," said developer Ken Zuzik, who has been building homes in the Valley since 1987. Older people "just want a ranch-style home — they don't want stairs anymore."
Making it easier, Zuzik said, is about installing wider doorways, roll-in showers to allow access for wheelchairs and giving the homes a multigenerational floor plan that basically accommodates seniors and their middle-aged children with separate sleeping areas, for example.
The U.S. population age 65 and over will jump nearly 80 percent as the baby boomer generation continues to retire over the next decade or so. By 2030, the elderly will account for one-fifth of the country's total population.
The National Association of Home Builders estimates that the "aging in place" market is valued at between $20 billion and $25 billion. That's about 10 percent of the $214 billion home-improvement industry.
"The big thing is nobody else is doing this around here. The Youngstown market is always about 10 years behind the rest of the country," Zuzik said. "I'm trying to do things I find attractive — that other villas don't have — like double-wide driveways."
Zuzik bought the property about seven years ago, and construction at Abbey Road began in October. In the last six months, five of the homes there have been sold and only two are completed. Three more are under construction, and another will be started soon. Zuzik said there could be as many as 57 if demand keeps up.
"Right now, our biggest problem is keeping up with demand," said John Burgan, owner of Burgan Real Estate, who is working with Zuzik to sell the properties. "This 50-and-over group know what they want. They have tremendous equity in their homes, they're affluent and they're able to start something before their properties are sold."
What they want, Burgan added, is to "downscale on size and upscale on quality."
Unlike condominiums, where a homeowners association owns everything outside a resident's living space, the Abbey Road Villas come with private property. The road leading to the development also is private and it will feature streetlights and sidewalks.
The villas are selling in the mid-$200,000 range, and each home averages about 1,800 square feet with a basement included.
More like this from vindy.com