Angels staff find 20 cats 'being eaten alive' by fleas left at shelter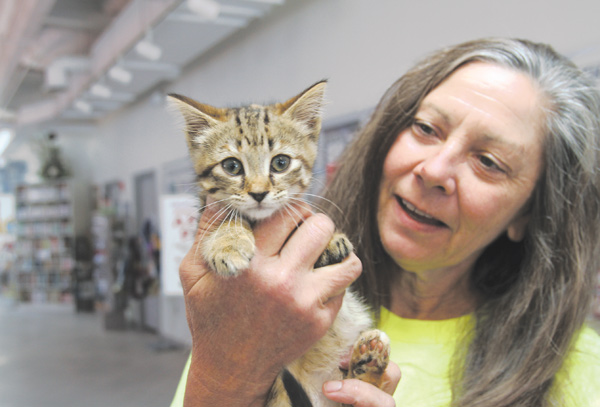 ---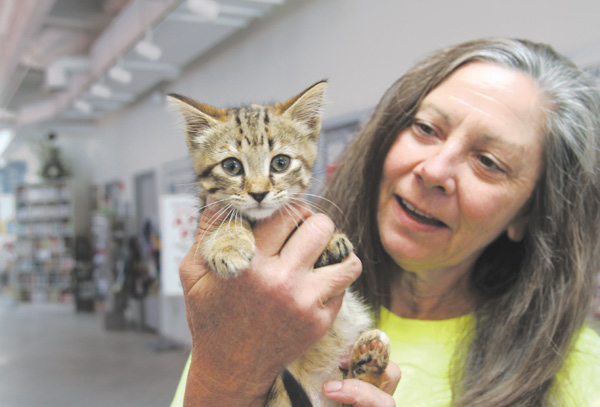 Photo
Diane Less, co-founder of Angels for Animals, holds a female kitten, named Vindy, who was found in June by Vindicator employees outside of the newspaper's offices.
By Denise Dick
North lima
Someone dropped off 20 cats suffering with severe infestations of fleas, lice and parasites at Angels for Animals, and shelter personnel want to know who it was.
A video shows a man in his 50s and a younger man leaving the cats in the shelter's drop-off area.
Diane Less, Angels founder, said the cats — 14 black and six grey — range in age from about 8 months to 6 years. Two of the cats are pregnant and will be spayed today.
They're being kept at the shelter. The other 18 are being housed in Less' barn so they don't infect other shelter animals, she said.
"There was a note that was signed from a '17-year-old animal lover,' " Less said. "It said they were friendly and healthy."
She said the cats are friendly.
"I certainly wouldn't call them healthy," she said.
The animals have been treated for the fleas, which provided them some relief.
"They were being eaten alive," Less said.
The animals had scratched and rubbed off their own hair because of the severe flea infestations.
But they still must be treated for the lice and parasites.
Once that treatment is complete, the animals will be available for adoption.
"They're nice cats," she said.
A humane agent from Animal Charity is involved and the agent and Angels want to know the identity of the people who left the cats. Less said they want to talk to them. She said the age of the cats is particularly odd and she's surprised no kittens were included in the bunch.
Anyone with any information is asked to call Animal Charity at 330-788-1064 or Less at Angels at 330-549-1111.
The cats were dropped off between Wednesday night and Thursday morning.
Angels staff found them upon arriving at the shelter early Thursday.