Pavlik: Seizure contributed to retirement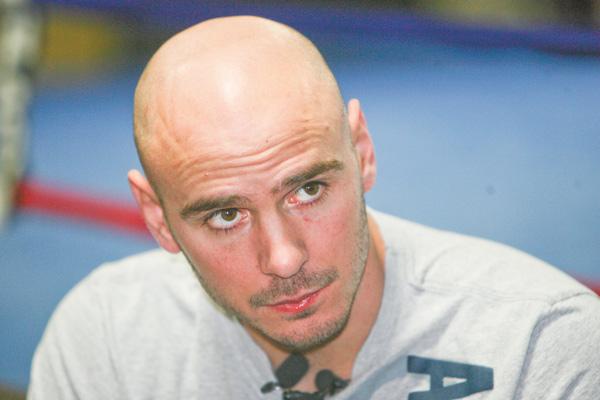 ---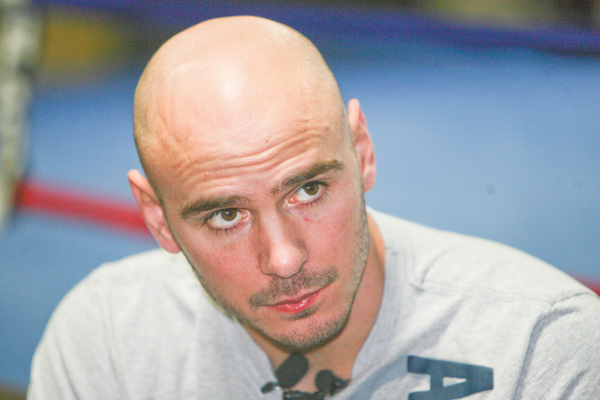 Photo
Former middleweight boxing champion Kelly "The Ghost" Pavlik revealed that he had a seizure in December of 2012. That episode contributed to his decision to retire in January, although he said it was not the main factor.
By Joe Scalzo
Former middleweight champion Kelly Pavlik revealed his January retirement from boxing was due in small part to having a seizure in December of 2012.
Pavlik said the December seizure came about two weeks after Andre Ward canceled a scheduled Jan. 26 bout with Pavlik due to a shoulder injury. Pavlik and his wife were following an ambulance that was taking his grandmother to a nursing home when it happened. As the ambulance pulled in, Pavlik got out of his car and started walking toward the vehicle when he suffered the seizure.
"I do a 360 and fall down ... and I'm flopping around like a fish out of water," Pavlik told the website 8countnews.com on May 30. "I'm laying there and she [his grandmother] thinks I'm trying to scare her. I'm there two minutes and finally she goes, 'Kelly, you're going to get hit by a car.'"
He was taken by the same ambulance to the hospital. Pavlik told the website he later suffered two seizures in the same day in Kentucky, with the second landing him in a hospital, but said Monday he did not have any additional seizures.
Pavlik told the website he had "no choice but to retire" because of the seizures, saying, "I do want to fight again but I've got two babies at home. It would be very selfish for me to go out and keep fighting. Even if I did want to fight again, I don't know what [boxing] commission would pass me."
On Monday, Pavlik told The Vindicator he had one not several seizures and that it played a small part in his retirement decision. He said the retirement was due more to Ward's cancelation, combined with fewer opportunities for high-profile fights in the immediate future.
"The seizure was maybe 15 or 20 percent of why I retired," he said.
Pavlik, the former undisputed middleweight champion, has not fought since July 7, 2012, when he defeated Will Rosinsky by unanimous decision. Pavlik finished with a 40-2 record with 34 knockouts.
Pavlik said he is on medication and while his doctor didn't rule out a return to the ring, "I kind of got that vibe."
"He left it up to me; I'm a grown man" he said. "I talked it over with my wife. Honestly, I've been thinking about retiring for the last 15 fights."
Pavlik told the website it is "scary" when he is home by himself.
"Sometimes when I'm by myself because my wife takes the kids to the store or a birthday party, I start feeling funny and I start repeating my social security number or my birthday to make sure I'm not having [a seizure]," he said. "It sucks but at the same time, it was a warning that it was time for me to say goodbye."
Pavlik, who also went 89-9 as an amateur, believes the accumulation of punches — not just in the ring, but also in sparring — contributed to the seizures. Still, he said wants to begin training fighters and believes it would be hypocritical for him to discourage them.
"That's like a football player saying he got all these concussions, so he tells someone not to play football," Pavlik said. "It's their choice. I want to use my knowledge to help these guys. And if the time comes where I think they're too worse for the wear, that they've taken too many punches, of course I'm going to hop in there and talk to them about a different profession.
"I'm not going to be one of those hard-headed trainers that keeps patting them on the butt and saying, 'Be a soldier' or something like that."
Reports of Pavlik's seizures have swirled in the local boxing community for months and Pavlik said he went public because he was tired of hearing they were drug- or alcohol-related.
"That's why I wanted to get the truth out there," he said.
More like this from vindy.com