Reducing the work and increasing the estimated cost helps with new South Side fire station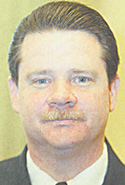 ---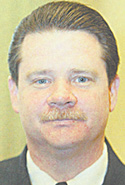 Photo
YOUNGSTOWN
After rejecting all eight proposals to build a new South Side fire station because they were higher than the estimated cost, city officials scaled back plans for the structure and increased the estimate.
And that solved the problem.
City officials opened five proposals Monday for the fire station. The apparent low bid was submitted by Murphy Contracting Co. of Youngstown at $879,000.
Among the four other proposals, three were below the city's revised estimate of $920,000.
Under city law, Youngstown isn't permitted to award contracts if proposals exceed the estimate.
The city set aside $780,000 from its general-fund budget to build a new station in Ipes Field that would replace the 90-year-old Station No. 9 at Midlothian Boulevard and Sheridan Road. The current building has structural problems as well as rats, mold and water leaks, said Fire Chief John J. O'Neill.
City council voted June 5 to increase the estimate to $920,000, while Strollo Architects, which is designing the station, scaled back the project at the request of the city's administration.
Among the reductions are not paving the Ipes Field parking lot on and next to the new fire station location, eliminating some interior doors, using generic brands of cabinets and lockers, and cheaper material on portions of the exterior.
Construction is expected to start in August with a projected completion date in November or December.
"I'm just happy it's done, and I'll be happier when it's built," said Charles Shasho, deputy director of the city's public works department, after opening the proposals.
O'Neill also said he was glad the station will be built.
But added: "I still think [the proposals] were high. I thought in the mid-8s," meaning closer to $850,000.
Councilman John R. Swierz, D-7th, who spent the last nine years of his firefighting career at Station No. 9, has urged the city for about 15 years to replace the building. The station also is in his ward.
"The need to replace it has been there for quite a while," he said after the proposals were opened. "No doubt in my mind there are many deficiencies at that station. I'm overjoyed to finally have [this project] move forward."
The new station will be built on a section of Ipes Field's gravel parking lot, taking up space for about 90 of the 120 existing parking spots, Swierz said.
The parking lot could be expanded into a nearby grassy area, he said.
Also, next year, the city likely would pave the parking lot at the field, Swierz and O'Neill said.