Austintown demolishes vacant homes with grant money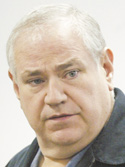 ---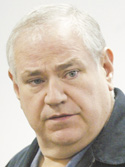 Photo
By Kalea Hall
austintown
With eight vacant homes demolished, next on the list for Austintown Township officials is to receive reimbursement in grant funds.
A state attorney general's grant program enabled the township to use $89,828 in both matched and unmatched funds to knock down the uninhabitable, vacant homes without having to find additional funding in the township budget.
"We are thankful to have the grant money because of the savings to the township and the taxpayers, and that is one of the biggest reasons that we are trying to [demolish] as many as we can," said Jim Davis, township trustee. "We want to clean the township up and we want to have a community that people are happy to call home."
Last fall, Darren Crivelli, zoning inspector, first became aware of the $1,531,680 in grant money given to Mahoning County for demolition of vacant homes. Attorney General Mike DeWine created The Moving Ohio Forward Grant Program to help counties improve areas that felt the impact of the housing- market crash and had several vacant homes that needed demolished.
Ohio received $75 million from the national mortgage settlement. That money was divided and distributed to the counties requesting it.
The Mahoning County Land Bank provided the funds to the communities that asked for assistance, said Roger Smith, director of planning, acquisition and disposition. Austintown got the third-largest amount of money from the grant program. Youngstown and Boardman were first and second.
"It was vital when resources this size became available," Smith said. "It will not solve the problem, but it will put a dent in the blight problem. It is not just a city problem; it is suburban problem, and it is a rural problem."
With about $55,000 in unmatched funds, in which the township will receive full reimbursement for the homes demolished, Crivelli said he hopes to knock down at least 10 vacant homes. With the $35,000 in matched funds, in which the township will receive 50 percent reimbursement, Crivelli is hoping to knock down at least five homes. As of now, Crivelli eight homes have been razed. There are five homes listed for bids from demolition companies and five more homes that Crivelli would like to have condemned by either the health, fire or building inspector.
"The way the process is designed, we cannot just arbitrarily go and [demolish a house]," Crivelli said.
Crivelli emphasized just because a vacant home is an eyesore does not necessarily mean it is an unfit home. One home on Fitzgerald Avenue has a hole in the roof, but Crivelli said he will have to wait for the hole to get bigger before it can actually be condemned.
"You almost have to wait for a home to rise to the level of condemnation," Crivelli said. "It just doesn't happen overnight. We just don't tear homes down. It has to meet the criteria that it is uninhabitable."
After a home is declared unsafe, the trustees must approve the demolition, and then a legal notice is given to the owner of record 30 days before. The demolition process will continue if no one responds to the notice. Crivelli said two homes that would have been demolished are now being rehabilitated.
Thanks to the township trustees being aggressive over the last five years in demolishing uninhabitable structures, there is not a backlog of structures that need demolished with the use of the grant money, Crivelli said.
"We try to put ourselves in the shoes of those living next door to these homes, so that is why we are trying to be aggressive and tear these homes down," Davis said.
Crivelli said he has turned in paperwork to receive reimbursement from two homes that were recently demolished. He will soon turn in more paperwork to receive reimbursement on the other demolished homes.
"Demolition is nothing new to Austintown," Crivelli said. "Trustees have been straightforward. They want to tear down these structures that cause nothing more than urban blight."