US economy shrank in Oct.-Dec. quarter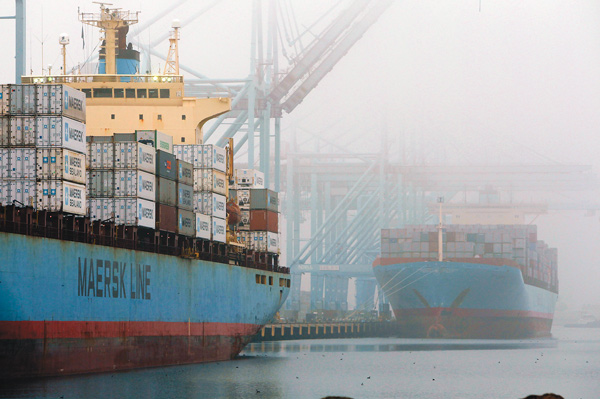 ---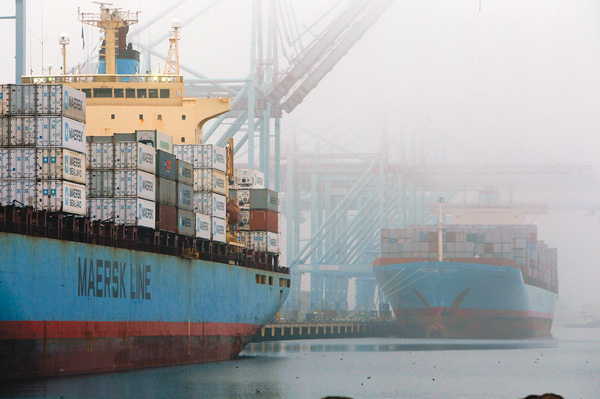 Photo
In this Dec. 5, 2012, photo, containers are unloaded from cargo ships at the Port of Los Angeles. The U.S. economy shrank unexpectedly in the October-December quarter of 2012, at an annual rate of 0.1 percent.
Associated Press
WASHINGTON
The U.S. economy shrank unexpectedly late last year, a reminder of the biggest threat it faces in 2013: sharp government-spending cuts and prolonged political budget fights.
A plunge in defense spending helped push the economy into negative territory for the first time since mid-2009. The contraction in the October-December quarter came in at an annual rate of 0.1 percent, according to a government estimate released Wednesday.
The likelihood of another recession appears remote. The economy is forecast to grow around 2 percent this year as strength in areas such as housing and auto sales could partly offset government cutbacks. Investors appear unfazed, too: The stock market has surged more than 6 percent this year and is nearing an all-time high.
But economists warn that further spending cuts would weaken a still-precarious recovery.
Deep spending cuts in defense and domestic programs are set to kick in March 1. Most of the federal government could shut down March 27 if Congress doesn't extend a temporary measure authorizing funding. And the nation's borrowing limit must be raised by May 18 or the government could default on its debts.