Hubbard superintendent to receive $1 salary next year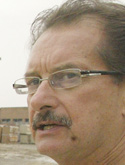 ---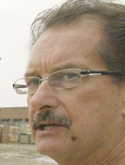 Photo
By Danny Restivo
Hubbard
A school official may have given new meaning to the value of a dollar.
The Hubbard Board of Education has approved a contract to pay Superintendent Richard J. Buchenic one dollar for the entire 2013-14 school year.
"They can pay me in cash or check; it doesn't matter to me," said Buchenic.
The superintendent said he is deferring his remaining $84,999-a-year salary back to the school district in a display of appreciation. Buchenic said he is grateful for the community's support during the construction of a new, $56 million campus that houses elementary, intermediate and highschool students. In 2006, Hubbard residents passed a 5.5-mill, 28-year bond issue to cover $18.6 million of the construction costs. The state covered the remaining cost.
The 67-acre construction project culminated in August when all 2,100 students began learning under one roof.
"The people here have made tremendous sacrifices to build a new school," he said. "It's my way of saying thank you."
Buchenic has spent 44 years in education and has served as superintendent in Hubbard since 2004. He said next school year will be his last as superintendent.
According to the new contract, the district will pay full hospitalization and pick up the superintendent's required contributions to the State Teachers Retirement System.
Board member Donald Newell said Buchenic's leadership and expertise kept the district financially stable, which led to the new school. He said Buchenic's decision did not surprise him.
"Mr. Buchenic is a Hubbard man, and he cares about kids," said Newell. "That's him, and that's his demeanor.
The superintendent said he hopes his salary goes to improvements at the new campus. He said the $84,999 would help defray the cost of a new baseball field, softball field, track surface and a band shelter.
According to his contract, Buchenic's final year begins Aug. 1, and will end July 31, 2014.
More like this from vindy.com