McKinley celebration planned for president's 170th birthday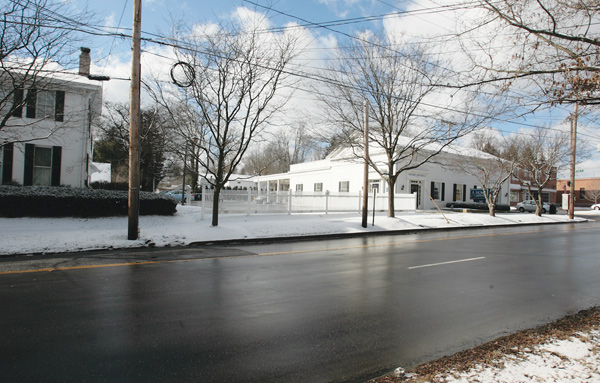 ---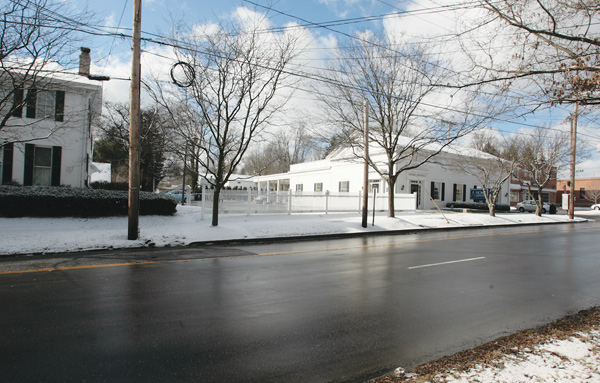 Photo
President William McKinley's 170th Birthday Celebration in Poland will include a wreath hanging at the white picket fence at the Home Savings and Loan parking lot, where McKinley's house used to stand.
POLAND
There are hints — a street named McKinley Way and school dubbed McKinley Elementary — but little else to signal that Poland was the boyhood home of the nation's 25th president.
Residents of the historic village are hoping to change that, starting with a ceremony Tuesday to celebrate President William McKinley's 170th birthday.
"I don't think in general people are remotely aware of it," said Dave Smith, a member of the Poland Historical Society and Town One Streetscapes.
The National McKinley Birthplace Memorial Library and Museum is in Niles, where McKinley was born. The William McKinley Presidential Library and Museum is in Canton, where he started his law practice and ran for political office.
But from 1852 to 1859, McKinley lived with his mother and siblings in Poland.
"He primarily came here because of the schools," said Bill Dunnavant, a village councilman.
It was in Poland where McKinley was educated, helped found the speech and debate team, and attended a local Methodist church, Dunnavant said.
"It was here he developed the values that would shape his life," Smith added.
McKinley graduated from Poland in 1859 and enrolled in Allegheny College, but withdrew because of illness. He returned to Poland where he worked as assistant postmaster and teacher.
In 1861, McKinley was sworn into the Union Army on the steps of the Old Stone Tavern, 121 S. Main St., and rose to the rank of commissary sergeant, said Ted Heineman, a member of the historical society and Streetscapes.
"In 1887, McKinley returned to Poland to dedicate the war memorial in Riverside Cemetery. Twenty-nine men from the 23rd Ohio volunteer infantry are buried there," Heineman said.
By that time, McKinley was living in Canton, where he had resided since 1867. It was there that he started his political career, said Steve Meloy, one of the organizers of Tuesday's ceremony.
"The congressional districts were larger back then, and he still represented Mahoning County as a congressman. He kept his political contacts here," Meloy said.
In keeping with U.S. military tradition, a wreath was placed on McKinley's grave in Canton on Saturday during a daylong celebration of the president's birth.
A similar wreath ceremony with a proclamation from local officials is planned for 10 a.m. Tuesday in front of the Home Savings and Loan parking lot, where McKinley's boyhood home once stood. It was torn down in the 1960s.
Smith said the village is applying for a $750 state grant to fund a bronze Ohio Historical Marker at the location. The markers cost $2,500, and the groups plan to collect donations, too, he said.
Motorists traveling into Poland soon will see additions to village and township border signs that recognize Poland as McKinley's boyhood home.
Eventually, a museum or a reconstruction of all or part of the McKinley home might be possible, Heineman said.
"Poland has something to be proud of," Heineman said.