Cedar's on the move: So long downtown, hello W. Side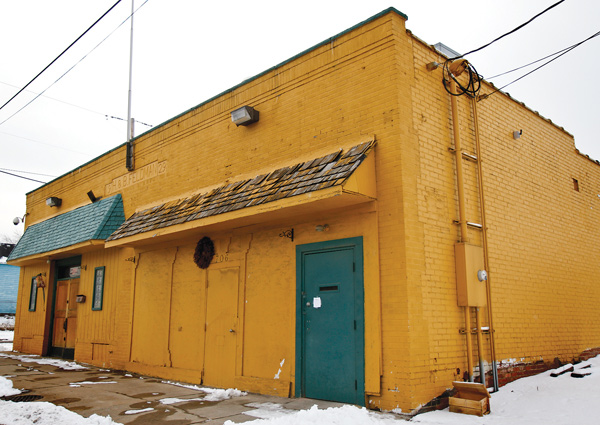 ---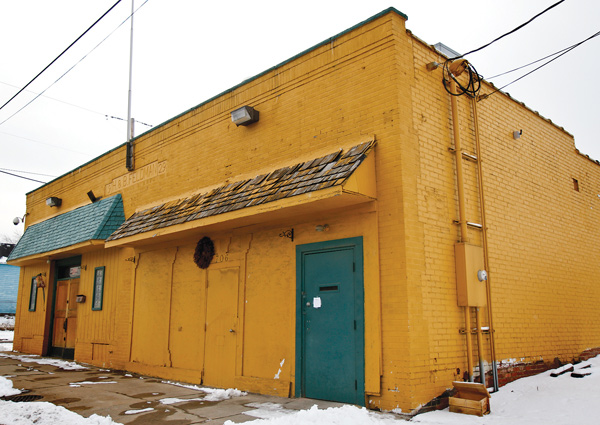 Photo
Cedar' s Lounge, the legendary Youngstown rock club, ends its 38-year run at its downtown Youngstown location this week. It will be moving into this property at 706 Steel St. on the West Side. Owners hope the new location is open by late next month.
By GUY D'ASTOLFO
YOUNGSTOWN
Cedar's Lounge has found a new home.
The famed rock'n'roll bar will end its 38-year run at its current location and reopen in about a month at 706 Steel St. on the West Side. The new location was most recently the site of County Maigh Eo bar.
Mara Simon and Billy Danielson, owner-operators of the new rock club, made the announcement Sunday.
Cedar's last day at 23 N. Hazel St., downtown, will be Wednesday. The final live performance night will be Tuesday, featuring jazz musicians Jeff Bremer and Donny Yallech.
A farewell party at the bar Friday night drew hundreds of people.
The bar has a long-held regional reputation for hosting top local and national acts and for its bohemian spirit. It will continue its legacy at the new location, said Simon.
Cedar's is being forced to move because the new owner of the building that houses the bar, the Gatta Co. of Niles, plans to rehabilitate completely the three-story structure. When complete, it will house two high-end restaurant/nightspots, with offices and apartments on the upper floors.
Gatta made the announcement in December, forcing Cedar's to find a new location.
Simon was reluctant to give an official opening date at the new location, but indicated it would take about a month. "We don't want to make any false promises, but we are booked through the spring and aiming to open at the end of February," she said.
Simon and Danielson were pleased to find the Steel Street location, saying it has a lot of character, is a good space for live performance — and will remind people of the current site.
"The new location resembles the old location," said Simon.
Built in 1929, the barroom features an original tin ceiling, hardwood floors, a fireplace and an outdoor patio. "Out of all locations that we scouted, this one felt most like home," said Simon.
The owners consulted with Pete Drivere, who handles sound for the bar, as well as some local musicians, to make sure it will be suitable for live acts.
Drivere, who also owns Ampreon Recorder recording studio, will continue in his role at the new location, as will booking agent Aspasia Lyras.
"With time not on our side we had to make a move quickly, without skipping a beat," Simon continued. "With the remaining structures left in town that are available, this one best fits our time line. It has many appealing qualities, from being right off the interstate to having the space to facilitate regional and national acts. It also gives us the chance to up the standard and bring a wider variety of entertainment to Youngstown. Although we're sad to leave downtown, we're confident that we can grow in this location."
The news that the bar would have to leave its downtown site hit Cedar's many longtime regulars like a bombshell. It sparked a stunned and often angry reaction from them.
But it also prompted an outpouring of support, and for that, Simon and Danielson are appreciative.
"The overwhelming amount of support has been absolutely unbelievable," said Simon. "There are so many people from so many places that have reached out to us. I have grown up with this bar my whole life, and you cannot believe how many people who have stood by our side. The people have always made the place, and a place is only as good as the people in it. We are just so lucky to have some of the best people surrounding us."
Simon's father, Tommy, started the bar in 1975 and ran it until Mara took over in 2008. The building had been owned by Simon family members until it was sold in September.
Mara Simon and Danielson will be the sole owners of the new location.
"We are branching out on our own with the blessing of my father — a man who believed in Cedar's for most of his life," said Simon.
More like this from vindy.com