Brays honored for 50th at dinner party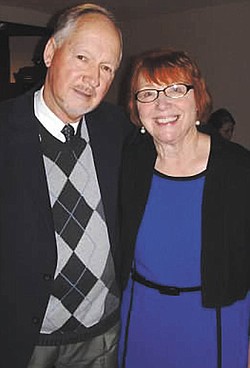 Photo
MR. AND MRS. RICHARD BRAY
BROOKFIELD
A dinner party took place Dec. 29 at Cafe 422, Niles, to honor Mr. and Mrs. Richard Bray of Brookfield for their 50th wedding anniversary.
The event was hosted by their children, Christopher Bray of Brookfield and Heather Bray of Columbus.
The former Jill Quimby and Mr. Bray were married Jan. 19, 1963, in Nottingham, England.
The couple are members of Trinity Lutheran Church and Campfire Street Rodders.
Mr. Bray was a maintenance foreman for Packard Electric, Warren, retiring in 1999. He is a U.S. Army veteran.