Hickory too much for Struthers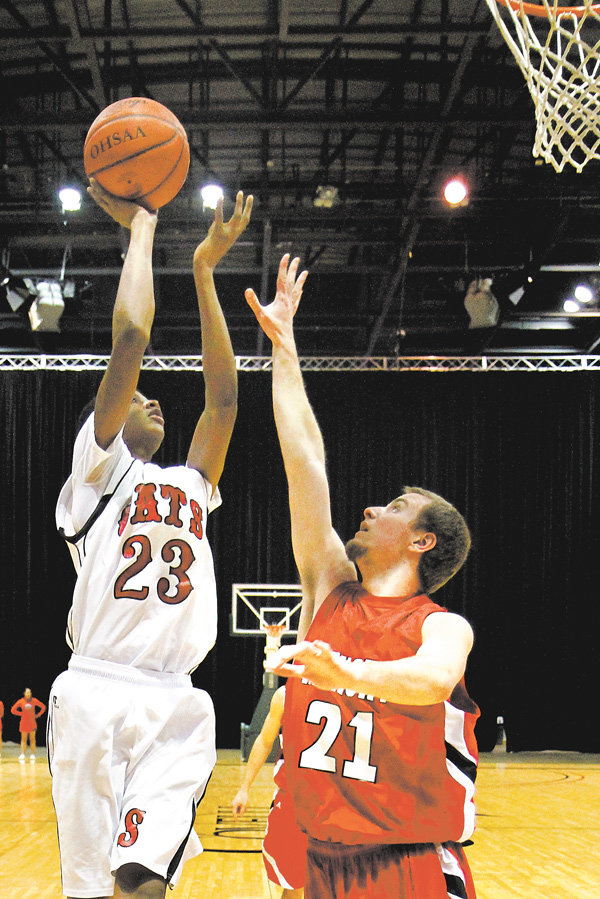 ---
By Joe Catullo Jr.
YOUNGSTOWN
Before facing Struthers High Monday night at the Covelli Centre, Hickory had to rearrange its league schedule if it wanted to participate in the second annual Lariccia's See Them Rise High School Basketball Showcase.
"I told my guys, 'This sure beats practice,'" Hickory coach Nick Cannone said. "I love practice, but to go out in a game situation, we were able to work on some things."
Throughout most of the game, the Hornets looked like they were practicing with each other during the 60-33 victory.
"We're a young team that plays inconsistent," Struthers coach Joe Savko said. "Then you couple that with Hickory that came out and just played really hard for four quarters. They also shot very well from the field, and you can see the results."
Struthers (4-11) began the game with a 6-0 run and a 7-0 outburst in the third quarter. Both times Cannone called timeouts and told his team to play smart.
"We have potential to do some good things," Savko said regarding the runs. "We just have to be more consistent."
After the first break, Hickory (11-2) kept chipping into the deficit and trailed 11-10. Then the fun began as Hickory bolted to a 23-5 run until halftime.
The Wildcats cut the deficit to 10 when they went on the 7-0 run. Shortly afterwards, the Hornets ended the third quarter on another 10-0 run and began the fourth with a 7-0 run of their own.
"We're 8-0 in the league, but a couple of the games we just squander some leads, and I think it's just more focus than anything," Cannone said. "Mentally, I'm not happy at all with what we were doing in the second half."
The Hornets' 23 field goals (nine 3-pointers) on 15 assists kept their head above water while the defense forced 22 turnovers.
Matt Votino led the charge with 16 points (two 3-pointers) and six assists.
"We were fortunate that we shot it well from [the 3-point line]," Cannone said. "We made some timely 3s. Votino's been our leader all year with the points. It didn't even look like he had [16 points], but that's around his average."
When Hickory's 17-0 run ended, both coaches inserted their reserves. Even with a huge lead, Cannone wanted his bench players to know their assignments.
"Sometimes when you get a lead like that, my younger guys try to come in and do too much," he said. "It doesn't mean it's your turn to get your points. Let's respect our opponents, treat it like it's 0-0 and play the game. Don't go outside of your capabilities; just play the game."