Helena Eusanio, Anthony Allen will wed in June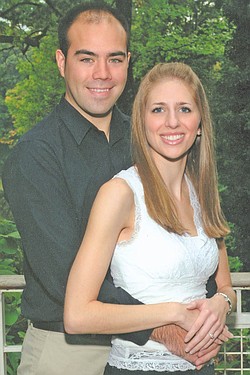 Photo
ANTHONY ALLEN AND HELENA EUSANIO
POLAND
Robert and Rose Eusanio of Poland are announcing the engagement of their daughter, Helena Eusanio, also of Poland, and Anthony Allen of Austintown.
Parents of the future groom are Anthony and Carly Allen of Howland and George and Teresa Berick of Austintown.
The couple will wed during a 1:30 p.m. June 8 open ceremony at Holy Family Church. Invitations will be issued for an evening reception at The Georgetown in Boardman.
The couple graduated from Youngstown State University.
The bride-elect earned a bachelor's degree of science in respiratory care and is a respiratory therapist at Akron Children's Hospital in Akron.
The prospective groom received a bachelor's degree in business administration and a master's of computing and information systems. He is a website manager at Brand Technologies.