City schools facing $48 million deficit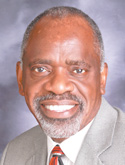 ---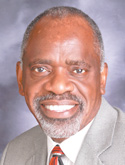 Photo
By Denise Dick
Youngstown
The city school district is facing a $48 million deficit by 2017 without reductions or additional revenue, according to its five-year forecast.
"It's not my plan to let this happen," Superintendent Connie Hathorn said at the Academic Distress Commission meeting Thursday.
A major factor in the projection is the loss of students to community schools, vouchers and open enrollment. That amounts to nearly $40 million in the forecast.
District enrollment as of last week was 5,651, down from 5,902 students last school year. In the 2002-03 school year, 10,044 students attended the city district.
The schools lose about $5,700 for each regular student who attends a different school or district. That amount increases for special-education students.
As of Jan. 10, 2,512 city students attended community schools, 170 went to private schools using vouchers and 1,215 attended other schools using open enrollment.
Though the city school district has offered specialty programs including Chaney's Science, Technology, Engineering and Mathematics and visual and performing arts programs to try to attract some of those students back to the district, the decline has continued.
Hathorn proposed reductions including staff reductions, building closures and energy savings to trim the projected deficit.
None of the suggestions was acted upon at Thursday's meeting.
By closing two elementary schools in fiscal year 2015, the district could save $368,000. If the enrollment drop continues, additional buildings could be closed two years later, the superintendent said.
By cutting 12 teachers, two administrators and two classified employees to keep staffing in line with enrollment, the district would cut $950,000.
The district hopes to generate energy savings by adjusting building temperatures to save $126,649.
Combined with overtime reductions, a decrease in materials and supplies and other cuts, Hathorn projected a cumulative savings of nearly $8 million by 2017.
"What are you going to do for the other $40 million?" asked Michael Garvey, a commission member.
Hathorn said this is a first step.
Other areas of possible savings that must be negotiated with employee unions include transportation, health care, increased class sizes and outsourcing.
The district, at the direction of the commission, also is considering offering additional options for students such as accelerated academic classes to attract new students and encourage former students to return.
More like this from vindy.com