Canfield wrestlers earn AAC, EOWL titles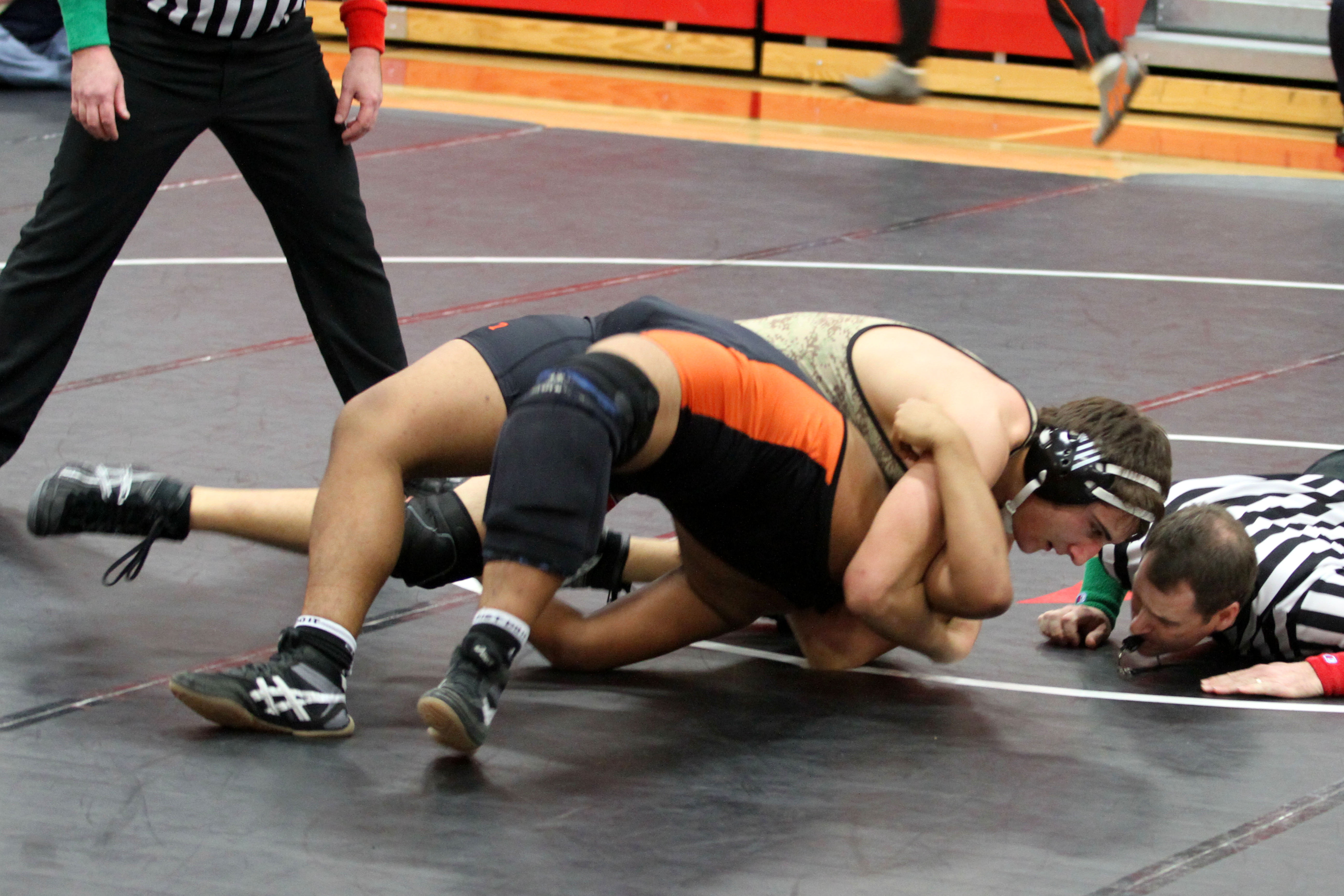 ---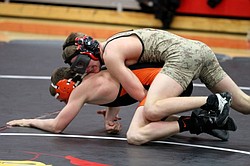 Photo
Canfield's Stephen Daprile earmed an 11-3 win over Howland's Aaron Jackson during the teams' dual match Dec. 12.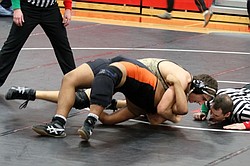 Photo
Canfield's Jake Esarco pins Howland's Jack Finch at 3:08 of the second period to earn a victory,
For the third consecutive year, the Canfield and Howland wrestling teams met with All-American Conference and EOWL Division I titles on the line.
Canfield won the first five matches to build an 18-0 advantage en route to a 37-21 win over the Tigers on Dec. 12.
Jake Esarco (220 pounds), Kyle West (106) and C.J. Frost (138) registered key pins for the Cardinals (14-2).
Earning wins by decision were Steven Hamilton (160), John Poullas (170), Sam Socha (182) and Hayden Smith (195).
Gabe Stark captured his 100th career victory with a pin at 145.
Stephen Daprile won by major decision at 120 and senior Jake Dunbar won by decision at 132.
The teams will battle again in two weeks during the EOWL Tournament.