Former YSU running back Mays poised to replace Vivo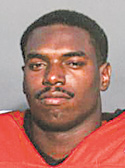 ---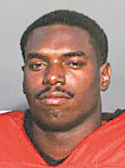 Photo
By Joe Scalzo
YOUNGSTOWN
P.J. Mays is best known for being a standout running back for Youngstown State who briefly played with the San Diego Chargers.
But before that, he was just a kid in the city trying to pursue a dream.
"There are a ton of kids from the city who have graduated from school and gone on to do some pretty great things because a certain teacher or maybe a coach gave them an incentive to keep going, keep moving," said Mays, a 1998 East High graduate. "I want to help provide that."
A selection committee has recommended Mays to be the next head football coach at East, where he would replace Jim Vivo, who went 3-7 in one season with the Panthers. Brian Shaner coached East from its first season, 2007, to 2011, going 22-28.
The board of education will vote on the selection on Tuesday. Mays, who had a Hall of Fame career at YSU before signing with the Chargers, has been an assistant at Struthers under Dallas Saunders and at Chaney under Ron Berdis. He works at York Mahoning Mechanical Contractors.
"[Being a head coach] is something I've always wanted to do and with East being the Youngstown high school, the school that represents the city, it was very intriguing to me," he said. "The most important thing for any coach is just to have a genuine interest in the kids that they're coaching and that's me. I really want to see the guys do well."
Mays credited former East coaches like Mark Lyden (now at Cardinal Mooney), Mark Greene (who would likely join Mays' staff) and Jerron Jenkins (who still coaches track at East) for helping him develop, both as an athlete and as a person.
He believes his football background will give him instant credibility with the Panthers.
"One of the reasons I love the game so much is it teaches life lessons," he said. "Right now, it's the sport that's most attractive in America's eye. It allows these young men opportunities that most people don't get.
"I've had the opportunity to play from Florida to California and up to Iowa and down to Houston. I've been able to see the United States because of the game. That's something I want for other kids — to get an opportunity to see other walks of life."
More like this from vindy.com